July 10, 2001
His Excellency Miguel Ángel Rodríguez Echeverría
President of Costa Rica
San José, Costa Rica
VIA FAX: +506-253-3011
Your Excellency:
The Committee to Protect Journalists (CPJ), a nonpartisan organization dedicated to the defense of journalists worldwide, is writing to express its profound sorrow over the killing of radio journalist Parmenio Medina Pérez. We are encouraged by the swift start of the official investigation and hope the authors of this heinous crime will be brought to justice.
Medina was the producer and host of the weekly radio program "The Kick" ("La Patada"). At around 4:30 p.m. on the afternoon of July 7, unknown assailants shot him three times at close range with a 38-caliber weapon. Medina was shot once in the back and twice in the head, according to local press reports.
The attack occurred just outside the journalist's home in the town of Santo Domingo de Heredia, about six miles northwest of San José. Medina was rushed to the Calderón Guardia Hospital, where he was pronounced dead.
A native of Colombia, Medina moved to Costa Rica in 1968. His 28-year-old "The Kick" was a biting satirical program that often denounced official corruption and earned the journalist numerous threats.
Starting in 1999, Medina made a series of on-air accusations about alleged fiscal improprieties at Radio María de Guadalupe, a local Catholic station. As a result of Medina's charges, church authorities closed the station in May 2001. Government fraud investigators targeted the station's former director, Minor de Jesús Calvo Aguilar, after the station was closed.
Medina received death threats on May 7 stemming from his criticism of Calvo, according to the San José daily La Nación. Two days later, unknown assailants fired bullets at his house. Medina subsequently filed a complaint with government authorities.
Medina was provided with police protection, but asked that it be lifted just days before his death. Twenty minutes after Medina's murder, one of his colleagues at "The Kick" received an anonymous call saying he would be the next victim.
This horrible crime is the first case in more than 15 years of a journalist killed in Costa Rica because of his or her work. CPJ commends the strong condemnation of Medina's killing by Costa Rican authorities, including Your Excellency, and is encouraged by the actions already being taken to investigate the murder.
CPJ hopes that Your Excellency's government will pursue the investigation until it is determined who perpetrated this shocking attack. We respectfully request Your Excellency to keep us apprised of any new information that might arise during the investigation. Thank you for your attention.
Sincerely,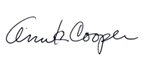 Ann K. Cooper
Executive Director