October 12, 2001
His Majesty King Abdullah Ibn Hussein
C/o His Excellency Ambassador Dr. Marwan Muasher
3504 International Drive, NW
Embassy of the Hashemite Kingdom of Jordan
Washington, DC 20008
Via facsimile: 202-966-3110
Your Majesty:
The Committee to Protect Journalists (CPJ) is gravely concerned about recent amendments to Jordan's Penal Code that constitute a serious threat to press freedom and violate the right to free expression guaranteed under international law.

On October 8, the government of Prime Minister Ali Abu Ragheb quietly introduced the "temporary" amendments without public or parliamentary debate. The amendments, which were approved by Your Majesty and took effect immediately, grant authorities sweeping powers to jail and fine journalists and to shut down publications that violate a host of vaguely defined proscriptions.
According to Jordanian newspapers, the amendments stipulate that publications can be temporarily or permanently banned for printing "false or libelous information that can undermine national unity or the country's reputation," "aggravate basic social norms," "sow the seeds of hatred," or "harm the honor or reputation of individuals," among numerous other restrictions.
Offending editors, publishers, or reporters face prison sentences of up to six months and fines of 5,000 Jordanian dinars (about US$7,000) for violating these and other bans.
The new amendments also expand the Penal Code article that criminalizes "insulting the dignity of the king." The article already stipulates a prison term of between one and three years and fines of up to 5,000 Jordanian dinars for anyone who insults Your Majesty or the royal family. The amended article now outlaws insulting or attributing false statements to the king in print, in cartoons, or on the Internet.
The amendments, which contain other provisions aimed at fighting terrorism, were introduced after Jordanian officials warned they would not tolerate any so-called efforts to destabilize the country in the aftermath of the U.S. military strikes on Afghanistan.
Authorities have said the law will be reviewed by parliament, which was dissolved by Your Majesty in June and is not expected to reconvene until September 2002, after new elections.
In 1997, under the late King Hussein, the government of Prime Minister Abdel Salam al-Majalli introduced "temporary" amendments to the 1993 Press and Publications Law. These amendments granted officials wide authority to suspend, fine, and permanently close newspapers that violated the law's broad and ambiguous content bans.
Thirteen weekly newspapers were shut down shortly after the new amendments took effect. In 1998 and 1999, some of the most repressive provisions were repealed. We are disheartened that Jordan has now taken a dramatic step backwards. The amendments announced this week, with their explicit prison penalties, are even more restrictive than the 1997 measures.
As a nonpartisan organization of journalists dedicated to defending press freedom worldwide, CPJ believes the new Penal Code amendments seriously threaten press freedom in Jordan. Their provisions, which effectively legalize censorship and the jailing of journalists for their work, constitute flagrant violations of the most fundamental rights to free expression guaranteed under international law.
We call for the immediate repeal of these amendments so that journalists can carry out their professional duties freely.
Thank you for your attention to this urgent matter. We look forward to your reply.
Sincerely,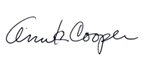 Ann K. Cooper
Executive Director