October 10, 2001
The Honorable Syed Iftikhar Hussain Shah
Governor, North West Frontier Province
Peshawar, NWFP
Pakistan
Via facsimile: 92-91-921-0087
Dear Governor Shah:
The Committee to Protect Journalists (CPJ) respectfully asks you to order the immediate release of Rifatullah Orakzai, a reporter for the Peshawar-based English-language newspaper Khyber Mail; Muhammad Iqbal Afridi, a district correspondent based in Bara, Khyber Agency, who contributes to the national Urdu-language daily Al-Akhbar; and Syed Karim, a stringer for the national Urdu-language daily Khabrain.

On October 5, authorities in Khyber Agency arrested the three, along with two French journalists working for the Paris-based television news channel LCI. The French journalists — Olivier Ravanello, a reporter, and Jérôme Marcantetti, a cameraman — were released without charge on October 8 after officials from the French embassy intervened. However, the local journalists remain jailed on the authority of the political agent of Khyber Agency, Dr. Fida Wazir.
Political agents exercise virtually unchecked power in the Federally Administered Tribal Areas, which include Khyber Agency, and have routinely used their authority to punish journalists for their reporting.
No charges have been filed against any of the three detained journalists, and it is our belief, based on interviews with local sources, that the reporters were arrested merely for carrying out their professional duty.
As an organization of journalists dedicated to the defense of our colleagues around the world, CPJ urges you to use your good office to ensure that Orakzai, Afridi, and Karim are granted immediate and unconditional release.
We thank you for your attention to this urgent matter, and await your response.
Sincerely,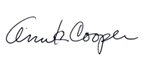 Ann K. Cooper
Executive Director