October 16, 2001
His Excellency Heidar Aliyev
President of Azerbaijan
19 Istiglaliyat Street
Baku, Azerbaijan 370066
Via facsimile: 011-994-12-920-625
Your Excellency:
The Committee to Protect Journalists (CPJ) is deeply concerned by your government's recent use of jailings and forcible closures of media outlets to silence criticism of government officials.
In particular, we are alarmed by the imprisonment of El'mar Guseynov, founder of the independent Russian-language weekly Bakinskiy Bul'var, and Shahbaz Huduoglu, editor-in-chief of the independent weekly Milletin Sesi. We are also deeply troubled by the closure of both papers.
Baku mayor Gadzhibal Abutalybov recently sued Bakinskiy Bul'var for defamation and sought the paper's closure after it published an article by Irada Guseynova criticizing the mayor for demolishing commercial kiosks, a move that left many unemployed.
On September 4, Baku's Nizaminskiy District Court found the paper guilty of defamation and fined Guseynov, Guseynova, and editor-in-chief Bella Zakirova 80 million manats (US$17,400).
According to local and international sources, the court ordered Bakinskiy Bul'var to issue a written apology to the mayor yet shut it down before it could publish such a statement. On September 6, the court forbade publishing houses and distributors from printing and circulating copies of the paper.
Following the paper's closure, the Nizaminskiy court initiated criminal cases against Guseynov, Guseynova, and Zakirova for defaming the mayor, an offense punishable by one to three years in prison
Guseynova, the article's author, traveled to Warsaw to attend a conference and on September 20 requested political asylum in Germany, according to local press reports. She is still abroad and has not yet been tried.
On September 21, both Guseynov and Zakirova were found guilty of criminal defamation. The court sentenced Guseynov to six months in prison and gave Zakirova a six-month suspended sentence.
On August 7, Baku's Narimanov District Court ordered another independent paper, Milletin Sesi, to close after the former chairman of the State Property Committee and his deputy sued the publication over an article alleging financial misconduct. However, the paper continued to publish while it appealed the ruling.
Your Excellency's chief of staff, Ramiz Mehdiyev, then charged the paper's editor-in-chief, Shahbaz Huduoglu, correspondent Gulnaz Qambarova, and deputy editor Eynulla Fetullayev over an article that criticized the chief of staff and other officials for restricting public access to a popular area where they were vacationing with unidentified women.
Local and international sources reported that during the trial, the court denied Huduoglu access to a defense attorney. Huduoglu was sentenced on September 17 to six months in prison, while Qambarova received a three-month suspended sentence.
At another hearing the same day, the Narimanov court ordered Milletin Sesi to cease publication again, according to local reports. Meanwhile, the trial of Milletin Sesi's deputy editor Eynulla Fetullayev is still pending.
As a nonpartisan organization of journalists dedicated to defending the rights of our colleagues worldwide, CPJ believes that journalists should never be jailed for their work. Moreover, these cases suggest an orchestrated attempt by government officials to use criminal prosecution to silence criticism by independent media outlets.
We call on you to investigate apparent abuses of power by officials who brought these criminal charges against the journalists and their newspapers. We also urge you to do everything in your power to ensure that journalists in Azerbaijan are never criminally prosecuted for fulfilling their professional duties, and that newspapers are free to publish information without being shut down.
Thank you for your attention to these urgent matters. We await your reply.
Sincerely,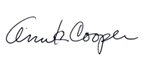 Ann K. Cooper
Executive Director