September 21, 2001
His Excellency President Ali Abdullah Saleh
C/o His Excellency Ambassador Abdul Wahab al-Hajjri
Embassy of the Republic of Yemen
2600 Virginia Avenue, N.W.
Washington, DC 20037
Via Facsimile: 202-337-2017
Your Excellency:
The Committee to Protect Journalists (CPJ) is deeply troubled by recent cases of government harassment of journalists in Yemen.

On September 8, Yemeni authorities detained Hassan al-Zaidi, a veteran reporter for the English language weekly Yemen Times.
Al-Zaidi was apparently detained on the orders of Marib Province governor Naji Abdullah al-Sufi, a source at the Yemen Times told CPJ. The journalist is currently being held incommunicado and his whereabouts are unknown.
Though officials gave no reason for the arrest, sources at the Yemen Times believe that al-Zaidi is being detained in retaliation for his reporting on German diplomat Rainer Burns, who was kidnapped by armed gunmen on July 27 and remains a captive.
According to local sources, al-Zaidi's articles embarrassed Governor al-Sufi because they contained accurate information on the location of Burns and his captors, suggesting that Yemeni authorities were incompetent.
Yemeni security agents had previously detained al-Zaidi on June 10 at the Yemen Times offices in Sanaa after he interviewed a German tourist who had also been kidnapped. Al-Zaidi was held for 15 days and released on June 25.
On September 16, in a separate but equally worrying case, an Aden criminal court found Feras Farooq al-Yafai, editor of the weekly Al-Haqiqah, guilty of insulting and humiliating a public official. Al-Yafai was sentenced to three months in prison and ordered to pay a 5,000 riyal (US$29.52) fine.
The sentence stemmed from an article by Al-Yafai in the August 2 edition of Al-Hagigah, which falsely stated that the governor of Aden, Taha Ghanem, had resigned his post and fled the country. The case is currently under appeal.
Irrespective of the merits of al-Yafai's reporting, CPJ believes that journalists should never face criminal charges in response to their work. Such actions violate international standards for a free press and can only stifle independent reporting.
As a nonpartisan organization of journalists dedicated to defending press freedom worldwide, CPJ urges Your Excellency to ensure that authorities release Hassan al-Zaidi immediately. We also urge you to consider all possible legal options to rescind the prison sentence against Feras Farouq al-Yafai.
Thank you for your attention to this important matter. We await your reply.
Sincerely,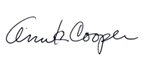 Ann K. Cooper
Executive Director