September 18, 2001
His Excellency Jiang Zemin
President, People's Republic of China
c/o Embassy of the People's Republic of China
2300 Connecticut Avenue, NW
Washington, D.C. 20008
Via Facsimile: 202-588-0032
Your Excellency:
The Committee to Protect Journalists (CPJ) condemns the prosecution and imprisonment of Zhu Ruixiang and Lu Xinhua, who were both arrested and charged with subversion after writing or distributing articles via the Internet. Though the two cases are separate, they both illustrate your government's ongoing efforts to restrict online freedom of expression by jailing journalists and political dissidents.

Lu Xinhua, a free-lance journalist, was scheduled to face trial today, September 18, on the charge of "inciting to subvert state power." CPJ has not been able to determine the outcome of this trial.
Lu was arrested in mid-March in Wuhan, Hubei Province, after articles he had written about rural unrest and official corruption appeared on various overseas Internet news sites. On April 20, he was charged with subversion, a charge frequently used against journalists who write about politically sensitive subjects.
In an unrelated case, on September 11, the Shaoyang Municipal Intermediate Court in Hunan Province sentenced Zhu Ruixiang to three years in prison. Prosecutors accused him of distributing "hostile" materials, including copies of VIP Reference, a Chinese-language pro-democracy newsletter that Zhu had allegedly e-mailed to several friends, according to U.S.-based sources close to the case.

VIP Reference, which is compiled in the United States and e-mailed to more than one million addresses in China every day, contains articles from various sources about social and political topics that are banned from China's tightly controlled domestic media.
Zhu was arrested on May 9 and tried on September 10, according to CPJ sources. Following the trial, the court signaled its intention to sentence Zhu to a nine-month jail term. However, the political and legal committee of Shaoyang government reviewed the case and insisted that the court impose a more severe sentence. On September 11, Zhu was sentenced to three years in prison.
Zhu, a respected lawyer in Shaoyang City, had previously worked as an editor at a local radio station. He was also the founder and editor-in-chief of the Shaoyang City Radio and Television Journal.
Since 1998, CPJ has documented 16 cases of individuals arrested by Chinese authorities for publishing or distributing news and information over the Internet. This grim record demonstrates your government's absolute disregard for freedom of expression, an internationally recognized human right.
CPJ respectfully reminds Your Excellency that China has signed the International Covenant on Civil and Political Rights, which obliges your government to ensure that citizens can freely seek, receive, and impart information and ideas of all kinds without interference.
As a nonpartisan organization of journalists dedicated to the defense of our colleagues around the world, CPJ calls for the immediate and unconditional release of Lu Xinhua and Zhu Ruixiang.
Thank you for your attention to this urgent matter. We await your response.
Sincerely,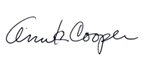 Ann K. Cooper
Executive Director