September 20, 2001
His Excellency Charles G. Taylor
President of the Republic of Liberia
Monrovia, Liberia
Via Facsimile: (231)-225-217
Your Excellency,
The Committee to Protect Journalists protests the unlawful detention of T-max Jlateh, a journalist with the private radio station DC 101.1. Jlateh was arrested on September 17 for airing listener comments that celebrated the September 11 terrorist attacks on the United States.
On the morning of September 17, police raided the studios of the Monrovia-based DC 101.1, one of Liberia's last surviving independent broadcasters. Jlateh was arrested midway through "DC Talk," a popular call-in program that he hosts. The officers evacuated the staff and effectively closed down the station before taking Jlateh back to police headquarters. They presented no warrant for their actions.
DC 101.1 was allowed to reopen after a few hours on the same day. Police continued to detain Jlateh throughout the night, and did not release him until about 2:00 P.M. on September 18, according to CPJ's sources in Monrovia.
The pretext for Jlateh's arrest was that several callers had spoken harshly about the United States. Some of them apparently rejoiced at the September 11 terrorist attacks on the World Trade Center in New York City and the Pentagon in Washington D.C. CPJ sources say that although many other callers expressed sympathy for the victims of the attacks, others claimed that the United States was the chief sponsor of terrorism in the world and that it deserved the attacks for imposing sanctions on Liberia earlier this year.
The raid followed a government threat to arrest and prosecute anyone found buying or selling photographs of Osama Bin Laden, the prime suspect in the terrorist attacks on the U.S.
As you no doubt are aware, Your Excellency figures prominently on our organization's annual list of the Ten Worst Enemies of the Press. Your inclusion in this year's list was based on Liberia's systematic repression of critical journalists and independent news outlets.
CPJ deplores the arrest and harassment of journalists who were merely doing their jobs by facilitating discussion on matters of legitimate public concern. Once again, we call on you to ensure that all Liberian journalists may exercise their constitutional right to report the news without fear of government reprisal.
Thank you for your attention to this important matter. We await your response.
Sincerely,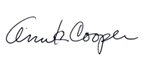 Ann K. Cooper
Executive Director