September 17, 2001
His Excellency Yasser Arafat
President of the Palestinian National Authority
Al-Muntada, Gaza
Via Facsimile: 972-7-282-2365
Your Excellency:
The Committee to Protect Journalists (CPJ) strongly protests recent acts of censorship and intimidation carried out by the Palestinian National Authority (PNA) against journalists covering celebrations among some Palestinians of last Tuesday's terrorist attacks in New York City and Washington, D.C.
On September 11, according to international press reports, Palestinian police and armed gunmen prevented several news photographers and cameramen from documenting events in the West Bank city of Nablus, where groups of Palestinians celebrated the attacks by honking horns and firing live ammunition rounds into the air.
According to The Associated Press, Palestinian security authorities summoned a free-lance cameraman working for the AP that same day and warned him not to air his footage of the events. Members of the Tanzim militia, affiliated with Your Excellency's Fatah organization, also issued warnings that the AP cameraman interpreted as threatening.
Later, the AP quoted PNA cabinet secretary Ahmed Abdel Rahman as saying that the PNA "[could] not guarantee the life" of the AP cameraman if the film were broadcast. In the end, the footage was not aired, apparently out of concern for the journalist's safety.
Three days later, on September 14, Palestinian police briefly detained several photographers and cameramen working with international news agencies in the Gaza Strip and confiscated their equipment. The journalists had been covering a rally to commemorate a Palestinian suicide bomber that the militant Islamic group Hamas staged in the Nusseirat refugee camp.
During the rally, one protestor reportedly held up a portrait of Osama bin Laden, the exiled Saudi financier suspected by the United States of orchestrating the recent attacks in New York City and Washington, D.C. Palestinian police later stated that they "confiscated media material which documented illegal acts" at an illegal rally.
Although the PNA returned the journalists' camera equipment that weekend, some of their video footage had been erased. The AP reported yesterday that its video was missing 45 seconds of footage. Another photographer told CPJ that images stored on his digital camera had been erased.
These acts of intimidation and censorship violate the most fundamental norms of free expression. As a nonpartisan organization of journalists dedicated to defending press freedom worldwide, CPJ urges you to ensure that Palestinian authorities immediately cease threatening and censoring journalists in PNA-controlled areas.
We also urge you to investigate these incidents and prosecute anyone found to have acted illegally in threatening the press. Finally, we call on you to issue a public statement reiterating your personal commitment to protecting the security of journalists and guaranteeing their right to work freely.
Thank you for your attention to this important matter. We look forward to your reply.
Sincerely,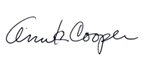 Ann K. Cooper
Executive Director