August 1, 2001
His Excellency Prime Minister Meles Zenawi
Office of the Prime Minister
P.O. Box 1031
Addis Ababa, Ethiopia
Via facsimile: 251-155-2020
Your Excellency,
The Committee to Protect Journalists (CPJ) is disturbed by the continued detention of Tamrat Zuma, former publisher and editor-in-chief of the defunct Amharic weekly Atkurot. Zuma has now been in prison for more than two months.

We are also alarmed that press freedom abuses have increased sharply in recent weeks, after a brief period of relative calm.
Zuma was arrested on May 25 and jailed on three charges of violating the Ethiopian Press Proclamation of 1992. According to sources in Addis Ababa, the first charge, "inciting violence or rebellion," stemmed from a two-year-old article in Atkurot. The article quoted from an interview published by the U.S.-based magazine Ethiopian Review in which a retired Ethiopian Army general predicted the imminent overthrow of the current government.
The second charge arose because Zuma could not afford to pay Atkurot's licensing fee at the end of last year. Atkurot ceased publication shortly thereafter.
As Your Excellency is well aware, many independent journalists in Ethiopia are unable to afford the annual licensing fee for publications. On June 26, for example, Yoftahe Tsegaye, editor of the sports newspaper Kicker, was sentenced to one month in prison for failing to renew his license.
In addition to the above charges, Zuma also faces criminal defamation charges in connection with an Atkurot article about financial mismanagement at the state-owned Ethio leather factory. Zuma's total bail is 11,000 birr (US$1,300), a sum he has been unable to pay for the last two months.
Other Ethiopian journalists have faced severe official harassment in recent weeks. They include Lubaba Said, editor-in-chief of the independent Amharic weekly Tarik. Said was charged over two articles that appeared in Tarik almost two years ago alleging that government security personnel had abandoned their posts.
Prosecutors claimed that Said had "disseminated fabricated news at the national level that could have negative psychological effects on members of the Defense Army and cause disturbances in the minds of the people," according to the Ethiopia Free Press Journalists Association. Said was released on July 20 after posting bail. Her trial was then adjourned until September.
On or about July 4, finally, police called in seven editors of independent Amharic newspapers for questioning. They included: Berhan Hailu (Wogahta), Merid Zelleke (Satanaw), Mengistu Wolde Selassie (Moged), Leyikun Ingida (Dagim Wonchif), Henock Alemayhu (Medina), Daniel Abraha (Netsanet), and Tilahun Bekele (Netsabrak).
The summonses came in response to articles in these newspapers about the possible defection of Foreign Minister Seyoum Mesfin from the ruling Tigray Peoples Liberation Front (TPLF) to a dissident splinter faction of the TPLF.
After they were interrogated, Ingida, Alemayhu, Abraha, and Bekele were released on bails ranging between 3,000 and 5,000 birr (US$400­650). Hailu was detained for 48 hours after her interrogation. Zelleke and Selassie remained in custody until July 13, while police pressed them to reveal the sources for their articles. Prosecutors are currently preparing to file charges against all seven journalists, according to local sources.
Because Ethiopian law criminalizes offenses such as defamation, members of the media often face hefty jail sentences and fines for their work. Moreover, many Ethiopian journalists languish in prison for months awaiting trial because they cannot afford to pay exorbitant bail.
CPJ is dismayed by this recent clampdown on press freedom. We believe that journalists should never face criminal charges for their work. We respectfully remind Your Excellency that Ethiopia jailed more journalists than any other African nation in 2000. Though several journalists have been released from prison since the beginning of the year, we fear that the continued detention of Tamirate Zuma and the recent harassment of independent editors signals a new campaign to punish journalists who report on such sensitive issues as tension within the ruling party.
As an organization of journalists dedicated to defending press freedom around the world, CPJ believes that journalists must be free to cover matters of national interest without interference from the state. We therefore call for the immediate release of Tamrat Zuma. We also call on Your Excellency to take all legal steps within your power to ensure that the criminal charges against Lubaba Said are dropped and that prosecutors abandon their investigation of the seven editors listed above.
Thank you for your attention to these urgent matters. We await your reply.
Sincerely,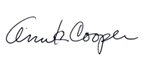 Ann K. Cooper
Executive Director