August 7, 2001
John Ashcroft
Attorney General
Department of Justice
950 Pennsylvania Avenue, NW
Washington, D.C. 20530
Via Fax: 202-307-6777
Dear Mr. Ashcroft:
The Committee to Protect Journalists (CPJ) is a New York­based, nonpartisan, nonprofit organization that works to safeguard press freedom around the world. We are deeply concerned about the prolonged detention of journalist Vanessa Leggett on contempt of court charges. We view Leggett's incarceration as a gross violation of press freedom.

As a matter of strategy and policy, CPJ concentrates its efforts on countries where journalists are most in need of international support and protection. As a result, we do not systematically monitor press freedom violations in the United States. CPJ only takes up a U.S. case when it involves a serious press freedom violation that is likely to have far-reaching effects on journalists here as well as abroad. Leggett's unjust incarceration is such a case.
CPJ believes that no journalist should be jailed for carrying out his or her work, a notion that has gained increasing global acceptance in recent years. Today, countries tend to experience intense international pressure when they imprison journalists. This stigma has helped greatly reduce the number of journalists in jail around the world–from a high of 185 in 1996 to 81 at the end of 2000, the lowest figure ever recorded by CPJ.
In the entire Western Hemisphere, from Canada to Chile, only three journalists are currently in jail because of their work, according to CPJ research: José Orlando González Bridón and Bernardo Arévalo Padrón in Cuba, and Vanessa Leggett in the United States.
Leggett, 33, is a free-lance journalist who is currently writing a book about the 1997 murder of Houston socialite Doris Angleton. She faces up to 18 months in prison for refusing to hand over certain research materials to a federal grand jury. These materials include tapes of an interview she conducted with murder suspect Roger Angleton, the victim's brother in law, shortly before he committed suicide.
Leggett was asked to turn over her research materials to a federal grand jury. Leggett refused to comply. In a closed hearing on July 19, U.S. District Judge Melinda Harmon found Leggett in contempt of court and gave her a one-day grace period to surrender to authorities. Leggett turned herself in on July 20.
Leggett's lawyer, Mike DeGeurin, has filed an appeal with the U.S. Court of Appeals for the Fifth Circuit, asking that bail be granted immediately and that the appeal be handled in an expedited manner. The court refused bail but granted the request for an expedited appeal hearing. A decision is expected within a month. Leggett could be held for the entire period of the grand jury investigation, or 18 months, whichever comes first.
Since the Watergate era, federal prosecutors have needed permission from the U.S. attorney general before ordering a journalist to reveal his or her sources. The last federal jailing of journalists was in 1991, when four journalists were briefly detained for refusing to testify in a corruption trial.
The Justice Department has implied that because Leggett is unpublished, she is not a legitimate journalist and therefore does not enjoy the right to protect her sources. However, it is clear from the evidence that Leggett was investigating a news story for public dissemination.
CPJ fully supports the amici curiae brief filed with the Appeals Court on July 30 by the Reporters Committee for Freedom of the Press, the American Society of Newspaper Editors, the Radio-Television News Directors Association, and the Society of Professional Journalists. The brief asks that the contempt order against Leggett be reversed. Arguing that the impact of this case is "real and immediate," the brief asserts that "Reasonable journalists will fear that the use of similar subpoenas will allow prosecutors and civil litigants to use journalists as private investigators, thereby restricting the free flow of information to the public."
Leggett's prolonged incarceration*she has now been jailed for more than two weeks*sends a disquieting message to journalists in the United States and abroad. We believe that fewer journalists are incarcerated around the world today because of the opprobrium attached to governments that use jail, or the threat of jail, to suppress critical reporting. By detaining Vanessa Leggett, the U.S. government is effectively reducing the stigma associated with the jailing of journalists. This sends exactly the wrong signal to authoritarian governments, who may now show even less restraint in using state power to restrict press freedom.
CPJ urges you to do everything in your power to ensure that Leggett is released immediately.
Sincerely,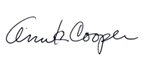 Ann K. Cooper
Executive Director