August 7, 2001
His Excellency Gen. Pervez Musharraf
President, Islamic Republic of Pakistan
Islamabad, Pakistan
Via Facsimile: 92-51-922-4206
Your Excellency:
The Committee to Protect Journalists (CPJ) is deeply concerned about the safety of Hayat Ullah, a correspondent for the Urdu-language daily Ausaf in Mirali, North Waziristan Agency. Hayat Ullah is currently in hiding after North Waziristan authorities ordered his arrest for reporting on clashes between local tribal groups.

According to Hayat Ullah, officials began attempting to curb his reporting in December 2000, after he wrote an article for Ausaf about an attack on the office of the North Waziristan political agent. (In Federally Administered Tribal Areas such as North Waziristan Agency, the political agent is the chief federal administrator in the territory.)
At that time, Political Agent Mohammad Mushtaq Jadoon summoned Hayat Ullah to his office and complained that the report had exposed the weakness of the local administration. Jadoon warned Hayat Ullah never to publish such stories, and ordered him to apologize and to submit all articles for approval by the local administration before sending them on to Ausaf.
In June 2001, without consulting Jadoon, Hayat Ullah began reporting on persistent clashes between two tribal groups in the area. He told CPJ that Jadoon's assistant threatened him with arrest on July 5. And on July 24, after he reported on Jadoon's criticisms of local tribal elders, he received a telephone call from another official notifying him that his arrest was imminent. On July 26, Hayat Ullah fled his home in Mirali.
Hayat Ullah told CPJ that local authorities have issued an arrest warrant under the Frontier Crimes Regulation (FCR), a legacy of British colonial rule that grants virtually unchecked powers to government administrators in tribal areas. Parties accused under the FCR are denied due process of law, including the right to counsel and the right to an appeal.
The journalist told CPJ that his family members and colleagues are under extreme pressure to reveal his whereabouts. On July 26, police detained Hayat Ullah's relative Abbas Khan and told him he would be released only after Hayat Ullah turned himself in to authorities. Khan, a tribal elder and schoolteacher, was released on August 2 after a public protest led by local teachers' unions. Police have also sealed the Ausaf office in Mirali and a newspaper distribution center in Speenwam that is run by Hayat Ullah.
As an organization of journalists dedicated to the defense of our colleagues around the world, CPJ is outraged by the persecution of Hayat Ullah, who is being punished by local authorities for nothing more than doing his job an independent reporter. According to Hayat Ullah, many local reporters have either left the profession or stopped writing critical stories because of official pressure.
CPJ urges Your Excellency to guarantee that Hayat Ullah will not be arrested and to order an immediate inquiry into the harassment of journalists in North Waziristan Agency.
Thank you for your attention to this urgent matter. We look forward to your response.
Sincerely,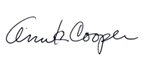 Ann K. Cooper
Executive Director