August 27, 2001
His Excellency Heidar Aliyev
President of Azerbaijan
19 Istiglaliyat Street
Baku, Azerbaijan 370066
Via Facsimile: 011-994-12-920-625
Your Excellency:
The Committee to Protect Journalists (CPJ) is deeply concerned by your government's unrelenting harassment of the independent Baku station ABA Television. The station recently closed its doors, apparently under government pressure, and Tax Ministry officials have since confiscated some of ABA's equipment.
CPJ urges Azerbaijani officials to conduct a prompt, thorough, and fully transparent investigation into the Tax Ministry's possible abuse of authority. We respectfully request more information about the inquiry as it becomes available.
For several months, ABA has been the subject of intense scrutiny by tax officials. Shamil Safiyev, the head of the station's finance department, has been in jail since his May 22 arrest on charges of tax evasion and the intentional use of false documents.
On July 17, ABA went off the air, according to local and international news reports. The station's president, Fariq Zulfuqarov, announced the closure in a videotaped message sent to his employees on July 16 from the United States, where he has been living for more than two months.
In a July 18 interview published in the Baku newspaper Echo, Zulfuqarov said he closed the station to protest the Tax Ministry's investigation, which he views as a government-orchestrated attempt to take control of ABA.
At approximately 1:00 a.m. on the night of July 16-17, Tax Ministry officials seized two trucks containing ABA television equipment. The equipment, which ABA staff members were apparently moving out of the station in an attempt to save it from confiscation, is said to be worth 1.5 billion manats (US$320,000).
Sources in Baku told CPJ that the Tax Ministry is holding the equipment until it finishes investigating alleged financial improprieties at the station.
Independent broadcasters in Azerbaijan already face tremendous government pressure. For example, the independent station Sara Radio/TV, which Azerbaijani officials shut down in October 1999 after it broadcast an interview with an opposition leader, was effectively liquidated in February 2000 when officials seized television transmitters and other equipment worth approximately US$120,000.
In July 2000, the government attempted to censor the private television station ANS–reportedly under pressure from Russian officials–after ANS aired an interview with a Chechen rebel leader.
These actions send a chilling message to other independent TV stations in Azerbaijan, who now have good reason to fear that their assets can be seized if their reporting happens to offend state authorities.
CPJ believes that democracy cannot thrive in the absence of a free press. We therefore call on Your Excellency to ensure that the Tax Ministry conducts its investigations of media outlets in a timely and transparent manner.
Thank you for your attention to these important matters. We await your response.
Sincerely,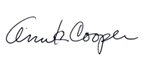 Ann K. Cooper
Executive Director