August 2, 2001
His Excellency Jiang Zemin
President, People's Republic of China
Beijing 100032
People's Republic of China
VIA FACSIMILE: 86-10-6512-5810
Your Excellency:
The Committee to Protect Journalists (CPJ) is deeply concerned about the continued imprisonment of author and journalist Wu Jianming, a U.S. citizen, on charges of spying for Taiwan and "collecting information that endangers state security."
We ask Your Excellency to ensure that this case is resolved in an expeditious and legally transparent manner, and that any evidence against Wu is made public. If, as we suspect, these charges stem from Wu's frequent public criticisms of the ruling elite, then we call for his immediate and unconditional release.
Wu was detained on April 8 in the southern city of Shenzhen and investigated on suspicion of spying for Taiwan, according to numerous sources. He was formally charged on May 26 and is currently being held in Guangzhou. No trial date has been set.
Chinese officials have told the U.S. State Department that Wu is being investigated on suspicion of spying for Taiwan, the same charges levied against Gao Zhan, Qin Guangguang, and Li Shaomin. Gao and Qin are both U.S. permanent residents, while Li is a U.S. citizen who lives in Hong Kong. In late July, Gao, Qin, and Li were all convicted and sentenced to 10 years in prison. They were then paroled and allowed to leave the country. During the same period, Qu Wei, a Chinese citizen, was sentenced to 13 years in prison for allegedly providing intelligence and classified official information to Gao and Li. Chinese authorities failed to release details of the charges or any evidence against these four scholars.
As an international organization of journalists dedicated to the defense of press freedom worldwide, CPJ is outraged that your administration has charged a journalist with espionage, apparently based on his legitimate reporting. We ask that Wu Jianming be given a fair and open trial under international legal standards of due process. If found innocent, he should be freed and allowed to return home to the United States.
Thank you for your attention to this important matter. We look forward to your response.
Sincerely,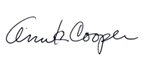 Ann K. Cooper
Executive Director