August 9, 2001
His Excellency Rene Harris
President, Republic of Nauru
President's Office
Republic of Nauru
Central Pacific
Via Facsimile: 674-444-3199
Your Excellency:
The Committee to Protect Journalists (CPJ) is deeply concerned that your government has banned Michael Field, South Pacific correspondent for Agence France-Presse, from entering the country to cover the upcoming Pacific Forum summit. Leaders from 16 countries in the Pacific region are expected to attend the meeting, scheduled to begin on August 14.

On August 6, Field received a letter from Nauru's secretary for foreign affairs, Angie Itsimaea, denying him permission to enter the country. Field told CPJ that Nauru officials provided no reason for the ban, but that he has "no doubt that it is because of [my coverage of] the money laundering operation" there.
The New Zealand-based Field is one of a handful of journalists who have actively reported on offshore banking in Nauru, the world's smallest independent republic. Authorities in Moscow and Washington, D.C., claim that US$70 billion in Russian mafia money has been laundered through Nauru, where 400 offshore banks are all registered to one government mailbox.
"I've previously had threats and abuse from officials involved," said Field. "Nauru doesn't want journalists around who know what is going on."
As an organization of journalists dedicated to the defense of press freedom around the world, CPJ believes that no country has the right to bar entry to a journalist because of his or her reporting. When Nauru joined the United Nations in 1999, it assumed a responsibility to uphold the values expressed by the Universal Declaration of Human Rights, including the right of all people "to seek, receive and impart information and ideas through any media and regardless of frontiers."
Countries that host international gatherings such as the Pacific Forum have a particular obligation to provide unfettered access to the international media. CPJ urges Your Excellency to instruct officials in the Foreign Affairs Department to lift the ban on Michael Field and to ensure that he is given the accreditation required to cover the Pacific Forum.
We thank you for your prompt attention to this matter, and we eagerly await your response.
Sincerely,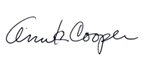 Ann K. Cooper
Executive Director