July 19, 2001
His Excellency Jiang Zemin
President, People's Republic of China
Beijing 100032
People's Republic of China
VIA FACSIMILE: 86-10-6512-5810
Your Excellency:
The Committee to Protect Journalists (CPJ) is deeply concerned by the imprisonment of journalist Jiang Weiping on the charge of "revealing state secrets." We call for his immediate and unconditional release.
Jiang was arrested on December 5, 2000, after publishing a number of articles for the Hong Kong magazine Frontline ("Qianshao") that revealed corruption scandals in northeastern China. He was indicted in May 2001 on the charge of "revealing state secrets," and his case is now being handled by the Dalian Intermediate Court.
In late June, international press reports indicated that Jiang had been sentenced to four years in prison. However, CPJ sources have now confirmed that he has not yet been convicted. The court is expected to pass sentence sometime in July.
The telephone line of Jiang's family in the town of Dalian, Liaonong Province, has been cut, and it is not known where the journalist is being held, according to an editor at Frontline.
Jiang wrote the Frontline articles, which were published between June and September 1999, under various pen names. His coverage exposed several major corruption scandals involving high-level officials. Notably, Jiang broke the story that Shenyang vice mayor Ma Xiangdong had lost nearly 30 million yuan (US$3.6 million) in public funds gambling in Macau casinos.
Jiang also revealed that Daqing mayor Qian Dihua had used public funds to buy apartments for each of his 29 mistresses.
Soon after these cases were publicized in Frontline and other Hong Kong media, central authorities detained Ma and Qian. Ma was accused of taking bribes, embezzling public funds, and gambling overseas, while Qian was accused of financial misconduct, according to Chinese and international news reports. After his arrest, Ma's case was widely reported in the domestic press and used as an example in the government's ongoing fight against corruption.
Although your administration has pledged to root out corruption, journalists who expose illegal or fraudulent behavior by officials often face retaliation from the state. He Qinglian, a journalist who has written extensively about corruption, fled China on June 14 to avoid arrest after police raided her apartment. Gao Qinrong, a reporter with the official Xinhua News Agency, is serving a 13-year prison sentence for exposing fraud in a much touted irrigation scheme in Shanxi Province.
Jiang is an experienced journalist who had worked until May 2000 as the northeastern China bureau chief for the Hong Kong paper Wen Hui Bao. In the 1980s, he worked as a Dalian-based correspondent for Xinhua News Agency. He contributed free-lance articles to Frontline, a monthly Chinese language magazine focusing on mainland affairs.
As a nonpartisan organization of journalists dedicated to the defense of press freedom around the world, CPJ is outraged by Jiang's imprisonment. It is deeply disturbing that Jiang has been charged with "revealing state secrets" for exposing official wrongdoing. Moreover, his arrest undermines your government's stated commitment to eradicating corruption.
We call for Jiang's immediate and unconditional release, and we ask that the charges against him be dropped.
Thank you for your attention to this urgent matter. We look forward to your response.
Sincerely,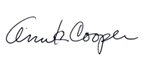 Ann K. Cooper
Executive Director