June 21, 2001
Her Excellency Chandrika Bandaranaike Kumaratunga
President, Democratic Socialist Republic of Sri Lanka
Presidential Secretariat
Colombo-1, Sri Lanka
Via Facsimile: 011-94-1-333-703
Your Excellency:
The Committee to Protect Journalists (CPJ) is deeply concerned about the security of Dharmeratnam Sivaram, veteran journalist and editor of the TamilNet Web site. Over the past two weeks, state media have featured articles accusing Sivaram of being a spy for the rebel Liberation Tigers of Tamil Eelam (LTTE)–a charge that seriously endangers him and his family.

TamilNet (www.tamilnet.com) is an online news service that covers Sri Lankan affairs, with special emphasis on news of interest to the Tamil community. The service is widely acknowledged as an indispensable source of information about the long-running civil war between government forces and the LTTE.
On June 8, the English-language state newspaper The Daily News ran a story naming Sivaram in a list of people identified as LTTE spies. On June 17, the state-run Tamil-language daily Thinakaran ran similar accusations in a front-page story that included a color photograph of Sivaram. That same day, the independent Sinhala-language newspaper Divaini followed the lead of the state media by publishing its own article accusing Sivaram of acting as an LTTE agent.
None of the newspapers have provided any substantive evidence to prove the allegations against Sivaram.
As an organization of journalists dedicated to the defense of our colleagues around the world, CPJ is dismayed that media outlets under government control have endangered the life of a Sri Lankan journalist by publishing undocumented and, to the best of our knowledge, unfounded allegations about him.
In Sri Lanka, where the civil war has exacerbated inter-ethnic tensions and political violence is common, branding someone as an LTTE spy can be tantamount to issuing a death warrant.
Moreover, your government almost never prosecutes attacks against journalists, fostering a climate of impunity that heightens the dangers for all members of the press. Perhaps the most shocking example of this impunity was the October 2000 murder of Mylvaganam Nimalarajan, a Jaffna-based journalist who covered the civil war for various news organizations, including the BBC's Tamil and Sinhala-language services, the Tamil-language daily Virakesari, and the Sinhala-language weekly Ravaya. CPJ believes that Nimalarajan was killed for his coverage of vote-rigging and intimidation in Jaffna during last year's parliamentary elections.
CPJ calls on Your Excellency to personally guarantee that no harm comes to Dharmeratnam Sivaram or his family as a result of the state media's vicious and unsubstantiated campaign.
We thank you for your attention to this urgent matter, and await your response.
Sincerely,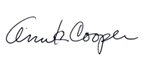 Ann K. Cooper
Executive Director