June 13, 2001
Datuk Seri Dr. Ling Liong Sik
President, Malaysian Chinese Association
8th Floor Wisma MCA
163, Jalan Ampang 50450
Kuala Lumpur, Malaysia
Fax: +1-603-2161-9772
Dear President Ling:
The Committee to Protect Journalists (CPJ) notes with concern the Malaysia Chinese Association (MCA)'s recent acquisition of the Chinese-language dailies Nanyang Siang Pau and China Press.
While CPJ does not normally take positions on media ownership issues, this particular acquisition is troubling because the MCA is the second-largest political party in the ruling National Front coalition, led by Prime Minister Mahathir Mohamad. We therefore urge the MCA to ensure that both newspapers retain their editorial independence.
On May 31, the MCA's investment arm, Huaren Holdings, acquired a 72.35% stake in Nanyang Press Holdings, the publisher of the two newspapers. In CPJ's view, the acquisition has the potential to undermine the independence of these papers, which are two of the three top-selling Chinese-language newspapers in the country.
Virtually all mainstream newspapers in Malaysia are owned or controlled by the parties aligned with the National Front. The MCA already owns The Star, Malaysia's largest English-language daily. The few independent print media that exist are primarily Chinese-language publications, including Nanyang Siang Pau and China Press. By taking control of these papers, the MCA is further consolidating state control over the press, and threatening two of the only independent voices that remain in the Malaysian media.
CPJ is concerned that the takeover will affect the editorial independence of the two papers. A number of personnel at the two publications, including at least nine high-ranking editors and executives, have been asked to leave their posts since the takeover, according to Malaysian sources. Some of these positions have been filled with known MCA supporters. And while the MCA has announced that the personnel changes were made purely for business reasons, well-informed local sources believe otherwise.
As a nonpartisan organization of journalists dedicated to the defense of press freedom around the world, CPJ calls on the MCA to ensure the continued editorial independence of Nanyang Siang Pau and China Press. Journalists must have the ability to report and publish free of government interference in order for true democracy to exist in Malaysia.
Thank you for your attention to these urgent matters. We look forward to your response.
Sincerely,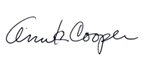 Ann K. Cooper
Executive Director