June 13, 2001
His Excellency Jean-Bertrand Aristide
President of Haiti
National Palace
Port-au-Prince, Haiti
VIA FACSIMILE: 011-509-223-0241
Your Excellency:
The Committee to Protect Journalists (CPJ) is profoundly concerned about recent threats against Roosevelt Benjamin, director of information of the radio station Signal FM, based in the Port-au-Prince suburb of Pétion-Ville. We urge Your Excellency to guarantee the safety of our colleague.
Benjamin told CPJ that on the afternoon of June 9, one hour after concluding his weekly political talk show "Moment Vérité" ("Moment of Truth"), he received an anonymous call on his cellular phone. "I see you are meddling in affairs that are none of your business," the caller said. " But we can force you to be silent."
Five minutes later, the same man called again, this time telling Benjamin that he knew where the journalist lived and what car he drove. The next day at around 5 p.m., Benjamin received similar threats from a different caller. After the program was rebroadcast on the night of June 11, Benjamin received another, apparently threatening call in which the caller remained silent.
All four calls were made with a prepaid phone card, Benjamin said, making it impossible for him to identify the callers through the caller-ID function on his cellular phone.
Benjamin believes that he was threatened for stating, during his June 9 broadcast, that a recently launched political organization called the Majority Civil Society Movement ("Mouvement de la Société Civile Majoritaire") was in fact dominated by the relatives of senators from the ruling Lavalas Family.
These threats are only the latest in the string of attacks against Haitian journalists during the past year. Haiti has been in a political crisis since the tainted May 2000 parliamentary election that gave the Lavalas Family control over Parliament. The opposition refused to recognize the results of this election, and a lengthy standoff ensued. Your Excellency recently promised new, staggered legislative elections, a proposal that was approved during last week's General Assembly of the Organization of American States.
In recent months, CPJ has received several reports that journalists working with Signal FM were intimidated. Earlier this year, for example, armed men visited the neighborhood of political analyst and frequent Signal FM commentator Michel Soukar. The men asked local residents to tell them where Soukar lived and what kind of car he drove. And during pro-Lavalas Family demonstrations in March, men on motorcycles drove by the station and told the guard that he should "prepare to be attacked."
As Your Excellency is well aware, democracies depend on the free exchange of news and ideas. In these volatile times, Haitian journalists should be able to rely on the government to safeguard their right to free expression, so that they can report the news without fear of reprisal. CPJ urges Your Excellency to guarantee the safety of Benjamin and his colleagues.
Sincerely,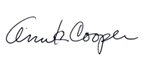 Ann K. Cooper
Executive Director