June 22, 2001
H. E. Joseph Kabila
President of the Democratic Republic of Congo
Ngaliema, Kinshasa
Democratic Republic of Congo
Fax: 011-234-88-02120 / 1-202-234-2609
Your Excellency:
The Committee to Protect Journalists (CPJ) is deeply concerned about your government's continued persecution of independent journalists and news outlets. We first protested your administration's heavy-handed treatment of our colleagues in an April 10 letter. Since then, conditions for Congolese journalists have only worsened.
Most recently, on June 14, agents from the National Information Agency (ANR), a state investigative unit, arrested Joachim Diana Gikupa, publication director for the Kinshasa daily L'Avenir. According to Gikupa's colleagues, ANR agents called the paper's office to invite Gikupa to a "press consultation." The journalist left his office soon after to meet the ANR agents at their headquarters in downtown Kinshasa.
On Friday, June 15, the ANR confirmed that Gikupa was in its custody. ANR officials linked the detention to a June 8 article in which Gikupa reported that some of Your Excellency's advisers had prevented a prominent member of the late President Mobutu Sese Seko's regime from holding a press conference. The source for this information was a handwritten letter signed by Professor Théophile Bemba Fundu, Your Excellency's cabinet director, which L'Avenir published along with the article.
In the letter, which carried the letterhead of Your Excellency's office, the author asks the addressee (identified only as "Dear Mr. Administrator) to ensure that the meeting did not take place "as it risks causing a further drop in the head of state's political standing." ANR agents claim the letter is a forgery.
Gikupa was released on June 22, according to sources in Kinshasa. His unfair detention, however, was only the latest in a long series of press freedom abuses by DRC government since you became president six months ago. The following cases are based on information provided by Congolese journalists and confirmed by CPJ:
On February 13, police invaded the Kinshasa residence of Clovis Kaddah, an editor for the thrice-weekly L'Alarme. Although the officers claimed that L'Alarme was publishing without a license, the raid was apparently motivated by Kaddah's published interview with a former special security advisor to the late
President Mobutu. The police occupied Kaddah's home for more than 12 hours and manhandled his relatives, according to CPJ sources in Kinshasa.
On February 15, Jean-Luc Kinyongo Saleh, editor of the bi-weekly Vision, was arrested for writing about the interior minister's alleged extravagance with public funds. He was held without charge until February 26, and then released. The government neither confirmed nor denied Saleh's allegations.
On February 28, police arrested Guy Kasongo Kilembwe, editor of the satirical weekly Pot Pourri, for running an allegedly insulting caricature of Your Excellency. Never formally accused, he was released on March 22 after police forced him to sign a statement in which he promised never to publish anything hostile about you or your administration.
On March 21, Congolese soldiers attacked and robbed Félix Kabwizi Baluku, editor of the daily La Reference Plus. The rogue soldiers also stole Baluku's mobile phone and money.
On March 23, Trudon Kiomba Shesha, a reporter for the private weekly Congo Wetu, was attacked and beaten by police officers in Mbujimayi, in the Eastern Kasaï province. The officers sought to "teach a lesson" to the paper's staff, which they accused of unfairly criticizing the governor of Eastern Kasai province.
On March 30, Congolese National Police (PNC) officers detained Washington Lutumba, a correspondent for the Kinshasa daily Le Potentiel, after Lutumba reported that some 45 tons of tainted wheat flour unfit for human consumption were being sold in the towns of Boma, Moanda and Banana , in the Lower Congo Province. A week later, on April 5, police arrested Jules-Cesar Mayimbi, Matadi correspondent for the private Kinshasa daily Forum, after he filed a report that confirmed Lutumba's allegations by quoting eyewitnesses. After being tried and convicted of criminal defamation, both journalists were sentenced to 45 days in jail and a fine of US$70. The prison sentences were subsequently reduced to time served before trial.
On April 23, Dido Kitungwa, director of Kinshasa's Kokolo Penitentiary and Reeducation Center (CPRK), manhandled journalist Kasongo Mukishi, who writes on human rights issues for the daily L'Avenir. The incident occurred at a legal clinic held for prison inmates by the Congolese Bar Association's human rights committee. Kitungwa apparently became enraged when he noticed that Mukishi was taking notes on inmate claims of abuse by prison guards, and tried to seize the journalist's notebook.
On April 29, according to the Congolese press freedom organization Journaliste en Danger (JED), a senior official from Your Excellency's office confiscated a tape belonging to the private broadcaster RAGA TV because it included an interview with Etienne Tshisekedi wa Mulumba, president of the opposition Union for Democracy and Social Progress (UDPS). The tapes are still in government hands, according to JED.
On May 30, La Libre Afrique publisher Freddy Loseke was arrested and charged with criminal defamation. The charges were filed by Sony Kafuta, a pastor of the Christian congregation Armée de L'Eternel (God's Army). The pastor was offended by an article in the May 15 edition of the independent weekly, alleging that he had not settled several bills for repair work done on his car.

On June 1, editor André Ipakala and reporter Valère Bisweko of the daily La Référence Plus were arrested for writing about rising crime rates in the capital, Kinshasa. The police told the two journalists that Your Excellency's office had objected to a photograph of decomposing corpses that ran with the article. According to other journalists at La Référence Plus, police have vowed to detain Ipakala and Bisweko until "the Office of the President decides otherwise."
In total, CPJ has documented some two dozen cases of press freedom abuses in the DRC since Your Excellency took power just six months ago. The sheer volume of incidents belies your frequent public pledges to engage civil society in bringing peace to the war-torn country.
As an organization of journalists devoted to the defense of press freedom around the world, CPJ urges you to ensure the immediate and unconditional release of André Ipakala and Valère Bisweko, who have been jailed simply for reporting facts about life in the DRC today. We also call on you to ensure that Congolese security forces cease harassing journalists in reprisal for their work.
We thank you for your attention to these important matters, and await your comments.
Sincerely,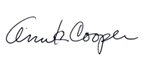 Ann K. Cooper
Executive Director