June 1, 2001
His Excellency Sam Nujoma
President of the Republic of Namibia
State House
Robert Mugabe Avenue
Private Bag 13339
Windhoek, Namibia
Via fax: 011-264-61-221770
Your Excellency:
The Committee to Protect Journalists (CPJ) is disturbed by your recent order banning government agencies from spending public funds to purchase the Windhoek independent daily The Namibian. This decision follows a government advertising ban imposed on the newspaper in December.
Your latest boycott of The Namibian was made public in a document dated May 28, in which you instructed all government officials that "the purchase of The Namibian newspaper with state monies must be ceased forthwith. Government offices, ministries, and agencies which may have already placed their orders in advance must ensure that those orders are cancelled."
In its May 30 edition, The Namibian quoted an unidentified member of your cabinet as saying that this effort to boycott the country's leading newspaper is intended to "teach it a lesson."
On April 26, the Foreign Ministry circulated a list of local papers with countrywide circulation in which it intended to "place ads celebrating national events" such as Your Excellency's birthday. The list prominently excluded The Namibian, which has the largest circulation in Namibia and enjoys a strong local and international reputation for its serious and independent journalism.
Since independence in 1990, Namibia has been upheld as a role model for press freedom in Southern Africa. It was for this reason that UNESCO chose your country as the venue for the Windhoek Declaration of 1990, in which African journalists affirmed that democracy and prosperity are impossible in the absence of a free press. The 10th anniversary of the Declaration was recently celebrated at a UNESCO conference in Windhoek that was attended by journalists and press freedom advocates from all over the world.
Recently, however, relations between your government and the media have grown strained. On many occasions documented by CPJ, outspoken journalists and publishers have faced verbal harassment, legal action, and even the threat of physical violence.
While the government of Namibia is naturally under no obligation to buy, read, or advertise in any particular newspaper, it is nonetheless clear that Your Excellency is using the economic power of the state in an attempt to silence a paper whose reporting you happen to dislike.
We urge you to reconsider this ill-conceived decision, which belies your government's commitments to press freedom as enshrined in Article 21(b) of Namibia's Constitution and Article 19 of the Universal Declaration of Human Rights.
Sincerely,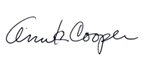 Ann K. Cooper
Executive Director