June 26, 2001
His Excellency Fidel Castro Ruz
President of Cuba
C/o Cuban Mission to the United Nations
New York, NY
VIA FAX: 212-779-1697
Your Excellency:
The Committee to Protect Journalists (CPJ) is writing to condemn the unjust prosecution of José Orlando González Bridón, a Cuban journalist and labor activist who was recently sentenced to two years in jail for distributing "false information."
Since December 15, 2000, González Bridón has been incarcerated in the Combinado del Este prison, east of Havana. In early April 2001, the government prosecutor charged him under Article 103 of the Cuban Penal Code and asked the court for a seven-year jail sentence.
Article 103 says that any individual can be jailed for one to 15 years for "inciting against the social order, international solidarity, or the socialist State, through oral or written propaganda, or in any other form," or for "spreading false news or malicious predictions tending to cause alarm or discontent among the population, or public disorder."
Since October 1999, González Bridón has been writing articles for the Miami-based Cuba Free Press Web site. An electronics engineer by trade, he also serves as the secretary general of the Confederation of Cuban Democratic Workers (CTDC), an illegal trade union.
González Bridón was originally charged with spreading false information regarding the death of a fellow labor activist in a domestic abuse case. An article by the journalist posted to the Cuba Free Press site on August 5, 2000, reported that CTDC national coordinator Joanna González Herrera had been attacked by her ex-husband, and that Cuban police had failed to prevent her death.
During González Bridón's trial, which was held behind closed doors on May 24, his lawyer argued that Joanna González Herrera had reported her ex-husband's threats to the police and was subsequently murdered by him. González Bridón reported these facts accurately, and therefore could not be accused of spreading false news.
González Bridón's attorney also argued that because ordinary Cubans lack access to the Internet, the journalist could not have caused alarm or discontent among the population through his work, which was published online. He then requested González Bridón's immediate and unconditional release.
In response, the state prosecutor changed the charges against González Bridón to "defamation of the institutions, heroes, and martyrs of the homeland" under Article 204 of the Penal Code, and requested a one-year prison sentence. The court announced that it would pass sentence within five days.
In early June, despite the new charge, the court found González Bridón guilty of distributing "false information for the purpose of disturbing the international peace, or to endanger the prestige or credibility of the Cuban State or its good relations with another State," a criminal offense under Article 115 of the Penal Code, and increased the sentence to two years imprisonment.
Under Cuban sentencing regulations, a one-year prison term would have led to González Bridón's release on June 15, since he would have been eligible for parole after serving half his sentence. In cases involving political dissidents, it is not uncommon for Cuban courts to pass longer sentences than those sought by prosecutors.
On June 8, a prison warden gave González Bridón a written copy of the sentence. On June 13, González Bridón's lawyer filed an appeal for annulment (recurso de casación) on procedural grounds.
González Bridón's unjust prosecution and imprisonment constitute a violation of Article 19 of the Universal Declaration of Human Rights, which states that "Everyone has the right to freedom of opinion and expression; this right includes freedom to hold opinions without interference and to seek, receive and impart information and ideas through any media and regardless of frontiers."
We call on Your Excellency to do everything within your power to ensure that the appeal for annulment is granted and González Bridón is immediately and unconditionally released. CPJ also takes this opportunity to call for the immediate release of the independent journalist Bernardo Arévalo Padrón, who has been imprisoned since 1997 for showing "contempt" for Your Excellency and for Cuban State Council member Carlos Lage. The journalist is currently in the labor camp El Diamante, in Cienfuegos, despite being eligible for parole, and his health has suffered as a result of his prolonged imprisonment.
Sincerely,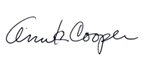 Ann K. Cooper
Executive Director