June 25, 2001
His Excellency Jiang Zemin
President, People's Republic of China
Beijing 100032
People's Republic of China
VIA FACSIMILE: 86-10-6512-5810
Your Excellency:
The Committee to Protect Journalists (CPJ) is dismayed by the recent imprisonment of essayist Liu Weifang on subversion charges. We call for his immediate and unconditional release.
The government's case against Liu is based on essays that he had posted on the Internet. In mid-June, the Ninth Agricultural Brigade district's Intermediate People's Court in the Xinjiang Uighur Autonomous Region sentenced him to serve three years in prison, according to a June 15 report in the Xinjiang Daily.
China is the world's leading jailer of journalists: according to CPJ research, 22 Chinese journalists were imprisoned for their work at the end of last year, more than any other country. Since January 2001, seven people have been arrested in China for publishing or distributing information on the Internet. There have been a total of 14 such arrests since 1998.
Liu posted a number of essays in Internet chat rooms that were critical of China's leaders and political system. The essays, which the author signed either with his real name or with the initials "lgwf," covered topics such as official corruption, development policies in China's Western regions, and environmental issues. They are currently available online at http://liuweifang.ipfox.com.
"The reasons for my actions are all above-board," Liu wrote in one essay. "They are not aimed at any one person or any organization; rather, they are directed at any behavior in society that harms humanity…The goal is to speed up humanity's progress and development." Incredibly, the official Xinjiang Daily characterized Liu's work as "a major threat to national security."
On September 26, 2000, security officials from the Ninth Agricultural Brigade district came to Liu's house, confiscated his computer, and announced that he was being officially investigated, according to an account Liu posted on the Internet. The exact date of his arrest is unknown, although his most recent online essay is dated October 20, 2000.
As part of the government's recent attempts to tighten control of the Internet, a number of popular online chat rooms have been closed for posting comments critical of the government, according to the Hong Kong-based Information Center for Human Rights and Democracy. A chat room organized by the Guangzhou newspaper "Southern Weekend" (Nanfang Zhoumo) was closed on June 18 after several users criticized the recent firing of two of the paper's editors for their coverage of organized crime and other sensitive topics.
Another popular Internet forum, "Democracy and Human Rights" ("Minzhu he Renquan"), run by the Web site Xici Hutong, was also closed after users posted more than 100 essays attacking the government's press crackdown. And on June 18, the Internet magazine "Hot Topic" (Remen Huati), which frequently ran politically controversial articles, ceased publication under severe government pressure, according to the Center. Today, an anonymous posting on the Xici Hutong site called on users to respect relevant Internet regulations and refrain from posting "subversive" material.
As a nonpartisan organization of journalists dedicated to the defense of press freedom around the world, CPJ is deeply disturbed that the Chinese government continues to imprison people for the expression of dissenting political views. We respectfully remind Your Excellency that China has signed the International Covenant on Civil and Political Rights, which obliges your government to ensure that citizens are free to seek, receive, and impart information and ideas of all kinds, without interference.
CPJ calls for Liu Weifang's immediate and unconditional release, and urges your government to ease its stifling controls over the Internet and other media. Thank you for your attention to these urgent matters. We await your response.
Sincerely,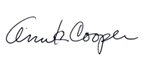 Ann K. Cooper
Executive Director