June 11, 2001
His Excellency Vladimir Putin
President of the Russian Federation
The Kremlin
Moscow, Russia
VIA FAX: 011-7-095-206-5173/206-6277
Your Excellency:
The Committee to Protect Journalists (CPJ) is deeply disturbed by recent cases in which Vladivostok authorities have harassed media outlets and journalists for political reasons. Specifically, we wish to draw your attention to the confiscation of the newspaper Dalyokaya Okrayina by local police, and to an NTV news broadcast that showed Vladivostok mayor Yury Kopylov insulting NTV journalists and ordering his bodyguard to assault them.
On June 7, Vladivostok mayor Yury Kopylov threatened a news crew from the national NTV network with physical harm, local sources reported. NTV was filming Vladivostok officials greeting former governor Yevgeny Nazdratenko at the airport.
Kopylov became irate when he realized that he was being filmed. "Take the tape away from the bearded one!" he yelled. "Did I give you permission to tape me? Get away from here! Tolya, take him away or punch him in the snout!" Kopylov's bodyguard then forced the crew to stop filming.
The Russian Union of Journalists protested Kopylov's actions in a letter to Prosecutor General Vladimir Ustinov, stating that Kopylov had violated the professional rights of the NTV journalists. These rights are protected by Article 29 of the Russian Constitution, Article 47 of the Law on Mass Media, and Article 144 of the Russian Criminal Code.
In a second incident on the evening of June 7, Vladivostok police officers seized that day's edition of Dalyokaya Okrayina. According to local sources, some 20 police officers raided the Vladivostok post office, preventing the newly printed edition from being loaded into delivery trucks for several hours. Police then confiscated the entire print run of 380,000 copies, local sources said, and took them to a district police station.
Vladimir Gilgenberg, editor-in-chief of Dalyokaya Okrayina, said the police did not present a court order authorizing the confiscation, but only referred to supposed verbal orders from Col. Vladimir Krivoshvili, the Vladivostok chief of police. Colonel Krivoshvili apparently acted on a complaint from Sergey Knyazev, chairman of the Regional Election Commission, who alleged that the newspaper had published materials that violated election campaign law.
It appears that Dalyokaya Okrayina was targeted for reporting on gubernatorial candidate Sergey Darkin's alleged links with criminal elements in Vladivostok. The newspaper's information came from the regional Internal Affairs Administration. Darkin, who is backed by Mayor Kopylov and other prominent local politicians, won the first round of elections on May 27. He is expected to win the second round of elections on June 17.
As a nonpartisan organization of journalists devoted to defending press freedom around the world, CPJ is concerned about the blatant harassment of journalists and media outlets in Vladivostok. Given Your Excellency's frequent statements in support of press freedom, we trust you will take all legal measures within your power to ensure that the actions of Mayor Kopylov, the Vladivostok police department, and the Regional Election Commission are thoroughly investigated and appropriate measures taken to discourage their future recurrence.
The recent events are particularly disconcerting in light of the ongoing legal persecution of Russian military journalist Grigory Pasko, whose second espionage trial is set to begin on June 20 in a closed Vladivostok military court. We believe that Pasko's reports exposing environmental hazards were in the public interest, and that he should be fully acquitted of the charges against him. We also call on you to ensure that Vladivostok officials do not employ similar tactics against journalists covering the Pasko trial.
Thank you for your attention to these urgent matters. We await your reply.
Sincerely,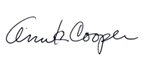 Ann K. Cooper
Executive Director