July 6, 2001
His Excellency Atal Behari Vajpayee
Prime Minister, Republic of India
Office of the Prime Minister
New Delhi, India 110 011
VIA FACSIMILE: +91-11-301-6857
Your Excellency:
The Committee to Protect Journalists and Human Rights Watch are writing jointly to protest the prosecution of Vineet Narain, founding editor of the New Delhi-based investigative journal Kalchakra. Narain faces contempt of court charges in Jammu and Kashmir State, where he says his life would be in serious danger. We urge you to order an immediate inquiry into possible political motivations behind Narain's prosecution, and to provide him with appropriate protection if he is required to appear in court in Jammu.

On December 26, 2000, the Jammu and Kashmir High Court issued a notice summoning Narain to Srinagar to answer a contempt-of-court charge arising from an article in the December 16 edition of Kalchakra. The court took issue with a paragraph in the article that questioned the role of Jammu and Kashmir High Court justice T.S. Doabia in resolving a land dispute. The court said that the paragraph in question "appears to be >per se contempt of the court as it has the tendency of bringing the administration of justice to disrepute by attributing disparaging motives and bias to a sitting judge of this court."
The paragraph suggested that Doabia had been unduly influenced by his friendship with Indian Supreme Court chief justice A.S. Anand, who formerly served as chief justice of the Jammu and Kashmir High Court. The February 16, December 1, and December 16, 2000, editions of Kalchakra were devoted to allegations that Chief Justice Anand had helped secure legal victories for close family members and associates in various property disputes.
In response to the High Court's summons, Narain filed two petitions with the Supreme Court of India, asking first that the contempt case be dropped altogether. In the event that the case was pursued, he asked that the venue be transferred to New Delhi in light of security concerns in Srinagar.
The Supreme Court ordered Narain to petition the Jammu and Kashmir High Court directly for a change of venue. The High Court eventually agreed to transfer the case not to New Delhi but to Jammu, the winter capital of Indian-controlled Kashmir.
Narain says he fears threats posed by militant groups in Kashmir who were angered by his investigations into their underground funding networks. Narain is well known in India for exposing the so-called hawala scam, a US$18 million dollar bribery scandal that implicated some of the country's leading politicians. He reported that some of those allegedly involved in channeling payoffs to politicians were also responsible for transferring money to militant groups in Kashmir, including the Hezb-ul Mujahedeen. The Indian government acknowledged the potential threat to Narain's safety by providing him with special security protection between 1996 and 1998, at the height of efforts to prosecute those involved in the hawala scandal.
Narain says that in this case local officials have largely ignored his repeated requests for protection in Kashmir. He has also informed the High Court that security concerns prevent him from traveling to Kashmir to face the contempt charge. Nevertheless, on June 1, a division bench of the Jammu and Kashmir High Court declared Narain an "absconder" for having "failed to appear despite the warrants issued against him," according to local newspapers. (Narain says he never received an official notice of the order.)
The court ordered police to arrest Narain and also directed a New Delhi district magistrate to attach the property of Kalchakra, as well as a printing press where the journal was produced. The High Court has scheduled the next hearing for July 13 in Jammu.
The Committee to Protect Journalists and Human Rights Watch are concerned that the prosecution of Vineet Narain represents an abuse of the contempt of court law, which we believe should never be used to shield members of the judiciary from scrutiny by the press.
We again urge Your Excellency to ensure that a prompt and impartial inquiry is conducted into possible political motivations behind Vineet Narain's prosecution, and to guarantee that local authorities address his security concerns should he appear in court in Jammu. We also respectfully ask you to ensure that police do not arrest Narain for having missed previous court dates in Jammu, given that he has clearly conveyed his security concerns to the courts in New Delhi, Srinagar, and Jammu.
We thank you for your attention to this urgent matter and look forward to your response.
Sincerely,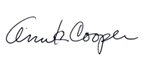 Ann K. Cooper
Executive Director

Sidney Jones
Executive Director, HRW/Asia