June 1, 2001
His Excellency Vladimir Putin
President of the Russian Federation
The Kremlin
Moscow, Russia
VIA FAX: 011-7-095-206-5173 and 206-6277
Your Excellency:
The Committee to Protect Journalists (CPJ), an independent organization dedicated to the defense of press freedom around the world, protests the violent persecution of provincial journalist Olga Kitova by officials in the southern city of Belgorod.
Kitova is a reporter for the local newspaper Belgorodskaya Pravda and a contributor to the Moscow daily Obshchaya Gazeta. In addition to her work as a journalist, she also serves as a deputy in the Belgorod Regional Legislature. Based on our research into the case, however, CPJ is convinced that Kitova is being victimized for reporting on a case of alleged prosecutorial misconduct.
In recent years, much international attention has focused on abuses of press freedom in Moscow and other major cities. Yet CPJ research shows that provincial Russian journalists are even more vulnerable to official harassment in response to their work. Kitova is a case in point.
In May 2000, Kitova published several articles in Belgorodskaya Pravda that questioned the credibility of the Belgorod prosecutor's case against four local university students charged with sexually assaulting a male fellow student. Kitova reported that the charges were largely based on forced confessions and testimony from the victim's mother, a politically well-connected health inspector who has been diagnosed as a paranoid schizophrenic.
In January 2001, the prosecutor's office started investigating Kitova for allegedly slandering the victim and his mother. On March 21, 10 police officers surrounded Kitova outside her home. One officer twisted her arm behind her back and shoved her into a police car, where she was beaten unconscious. Kitova was later treated for bruises and hypertension at Belgorod Hospital No. 1, her attorney told CPJ.
Incredibly, local prosecutor Dmitriy Hlebnikov then launched an investigation against Kitova for allegedly insulting and using force against the policemen who had abducted and beaten her.
On May 22, police officers arrested Kitova at her apartment in Belgorod and took her to a temporary holding cell, according to local news reports. Although Kitova was suffering from high blood pressure and heart complications as a result of the arrest, the
police initially refused to provide her with medical treatment, according toYulia Ignatyeva of the Obshchaya Gazeta legal department. Later that day, Kitova taken to Belgorod Hospital No. 1, where she was treated for her heart condition and high blood pressure. She remains in serious condition to this day. Given Kitova's poor health, we fear that she may die if she is not released.
On May 28, Hlebnikov charged Kitova with five criminal offenses: slander, insulting an individual's honor, obstruction of justice, using force against state officials, and insulting state officials. During the first week of her detention, she was not allowed to meet privately with legal counsel. In addition, she has been forbidden to receive phone calls or visitors apart from hospital staff and her attorney.
As a nonpartisan organization of journalists devoted to defending press freedom around the world, CPJ is outraged at this arbitrary and brutal treatment of a journalist who has done nothing more than her professional duty. Given Your Excellency's frequent statements in support of press freedom, we trust you will take all legal measures within your power to ensure that Olga Kitova is released immediately and that all charges against her are dropped. We also call on you to ensure that the Belgorod prosecutor's office is investigated for what appear to be politically motivated abuses of state power. Finally, the Belgorod police department must be held accountable for using excessive force against Kitova.
Thank you for your attention to this urgent matter. We await your reply.

Sincerely,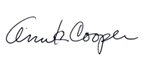 Ann K. Cooper
Executive Director