May 31, 2001
Her Excellency Gloria Macapagal Arroyo
President, Republic of the Philippines
Malacañang Palace
Manila, Philippines
Via Facsimile: +63-2-735-6152
Your Excellency:
The Committee to Protect Journalists (CPJ) is writing to condemn the recent murder of radio commentator Candelario Cayona in Zamboanga City. We urge you to ensure that the murder investigation is conducted in a thorough and impartial manner.
At about six a.m. on May 30, three unidentified men ambushed Cayona as he left home on his motorcycle to host a morning program at radio station DXLL. He died on the spot from four gunshot wounds, including two to the face. The assailants, all identified by the police as young males, fled the scene and have not yet been found, according to a local journalist who had spoken with the police.
CPJ believes that Cayona may well have been killed in response to his journalistic work. Cayona was an outspoken commentator who often criticized local politicians, the military, and Muslim separatist guerrillas. The journalist had recently received several death threats, including an on-air threat that was phoned in by Abu Sabaya, spokesman for the Islamic guerrilla group Abu Sayyaf. Although Cayona had reported the threats to station officials, he was not escorted by a bodyguard on the morning of the attack.
Cayona is the second DXLL commentator to be murdered in recent years. In 1998, Rey Bancayrin, another outspoken commentator for the station, was actually on the air when two unidentified gunmen burst into the studio and shot him dead.
According to CPJ research, Cayona is the 37th Philippine journalist killed in the line of duty since the return of democracy in 1986. Nearly all these cases remain unsolved. This impunity undermines the relative press freedom that exists in the Philippines and can only tarnish the country's international reputation.
As a nonpartisan organization dedicated to the defense of press freedom worldwide, CPJ calls on Your Excellency to ensure that Philippine law enforcement authorities bring Candelario Cayona's killers to justice. We further ask that you make public the findings of your government's investigation and take steps to ensure that all journalists in the Philippines may work in safety.
Thank you for your attention to this urgent matter. We await your response.
Sincerely,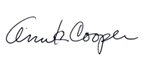 Ann K. Cooper
Executive Director