May 31, 2001
His Excellency Abdurrahman Wahid
President, Republic of Indonesia
Office of the President
Bina Graha, Jalan Veteran No. 1
Jakarta Pusat, Indonesia
VIA FACSIMILE: 62-21-778-182
Your Excellency:
The Committee to Protect Journalists (CPJ) condemns the recent attack on six journalists by some of your political supporters in Tegal, Central Java. We urge your government to undertake a prompt and full investigation into the incident.
The attack was perpetrated by members of a group calling itself Laskar Diponegoro, which is composed of your supporters from both the ruling National Awakening Party (PKB) and the Nahdlatul Ulama (NU), a grassroots Islamic organization. On May 24, Laskar Diponegoro held a violent rally against your political rival, the National Mandate Party (PAN), during which the house of a PAN official was torched.
After noticing the presence of journalists, several protesters abused them verbally and then assaulted them with metal poles and sticks, according to local and international sources.
Six reporters were injured in the attack, including Agus Wijanarko of the Jakarta-based daily newspaper Republika, who was beaten so severely that he suffered a concussion and was in the hospital for five days. The other injured journalists were Yon Daryon of the private television station Rajawali Citra Televisi Indonesia, Thomas of the private television station Televisi Pendidikan Indonesia (like many Indonesians, he is known by only one name), Marsis of the daily newspaper Pikiran Rakyat, Bambang Mudjono of the local newspaper Radar Tegal, and Sarjono of the national newspaper Sinar Pagi.
As an independent organization of journalists dedicated to the defense of press freedom around the world, CPJ believes that immediate steps must be taken lest your political supporters construe inaction as a license to attack the press.
We trust Your Excellency will ensure that Indonesian law enforcement authorities investigate the incident and swiftly apprehend those responsible.
Thank you for your attention to this urgent matter. We await your response.
Sincerely,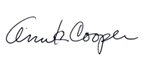 Ann K. Cooper
Executive Director