May 25, 2001
His Excellency Islam Karimov
President of the Republic of Uzbekistan
43 Uzbekistanskaya Street
Tashkent, Uzbekistan 700163
Fax: 011- 998-71-139-55-25; 139-55-10
Your Excellency:
The Committee to Protect Journalists (CPJ), a nonpartisan organization of journalists dedicated to the defense of our colleagues around the world, is writing to protest your government's efforts to silence the U.S.-based Voice of America journalist Jahongir Mamatov by harassing his relatives in the Uzbek city of Samarkand.
In the early hours of Thursday, May 17, police officers and officials from Uzbekistan's notorious National Security Service (SNB), the successor to Soviet Uzbekistan's KGB, searched the home of Mehriniso Murtazayeva, Mamatov's older sister. Mehriniso lives on the collective farm "Uzbekistan", near Samarkand. The police confiscated photographs, books and cassettes related to Mamatov and his work, according to sources interviewed by CPJ.
That same evening, police and SNB officers also searched Mamatov's home at 21 Siyob Street in Samarkand, where his younger sister Nadira Murtazayeva currently resides. According to multiple CPJ sources, an undercover officer approached the front of the house, handed Nadira's 12-year-old niece a small bag containing an illegal substance, and told her to take it inside to Nadira. The officers then searched the house, after which Mehriniso and Nadira were arrested on narcotics charges and detained in the SNB prison in Samarkand.
On Sunday, May 20, both detainees were transferred 500 miles (800 kilometers) to an SNB prison in Nukus, a city in the barren desert region of Karakalpakistan, western Uzbekistan. The next day, the Murtazayeva family sent two lawyers to Nukus. Prison officials did not allow the lawyers to meet with Mehriniso and Nadira, however, claiming that government-appointed lawyers would defend the two women.
Later that day, Mehriniso was released from prison. But the narcotics charges against her still stand, and her husband Radjab Ahmedov now faces similar charges.
On Wednesday, May 23, Nadira was transferred from the SNB prison in Nukus to an Interior Ministry prison nearby. In addition to the narcotics charges, the government plans to charge Nadira with "anti-constitutional activities" based on her possession of documents in Mamatov's handwriting, according to a CPJ source.
The Murtazayeva family remains concerned about Nadira's health. The government defense lawyer has informed them that she was beaten by police officers and is currently in poor condition.
In the early 1990s, Mamatov worked as a journalist for Uzbek National Television. He later joined the opposition Erk party and became editor in chief of the party's newspaper. He fled Uzbekistan in 1993 to escape government persecution. After several years in Turkey, where he lived and worked as a journalist, he reached the U.S. in 1998 and was granted political asylum.
Based on our research into this case, CPJ is convinced that Uzbek authorities are harassing Mamatov in retaliation for his work with the Uzbek Service of the Voice of America. Mamatov regularly reports on human right abuses and the political opposition in Uzbekistan.
According to Mamatov's relatives, police and SNB officers have been harassing them for years, demanding that Mamatov stop interviewing Uzbek opposition members and human rights activists who are critical of Your Excellency's regime.
We urge Your Excellency to ensure that Nadira Murtazayeva is released from prison and that state prosecutors drop their plainly trumped-up charges against Nadira and her sister Mehriniso. Uzbek security authorities must immediately cease harassing Mamatov's relatives.
Thank you for your attention to these important matters. We await your response.
Sincerely,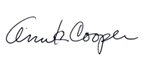 Ann K. Cooper
Executive Director