May 22, 2001
President Vicente Fox Quesada
President of Mexico
Los Pinos
Mexico City, Mexico
VIA FACSIMILE: 011-52-5-516-5762
Your Excellency,
The Committee to Protect Journalists (CPJ), a nonpartisan organization dedicated to the defense of press freedom around the world, is writing to protest criminal defamation charges filed against Carolina Pavón, a reporter with the Mexico City daily REFORMA, and Alejandro Junco de la Vega, president and publisher of the paper.
Former Mexico City mayor Rosario Robles Berlanga brought the charges over an April 12 cover story in which Pavón reported on official allegations that almost 10 percent of her administration's 2000 budget had gone missing.
The allegations were originally made in a report from the Comptroller General's Office of Mexico City, which found that nearly six billion Mexican pesos (US$650 million) were unaccounted for in last year's budget.
Robles does not reject the allegations, but contends that she had no knowledge of the alleged malfeasance and therefore cannot be held responsible.
On April 16, Robles, who was mayor of Mexico City until December 2000, filed a criminal defamation complaint against Pavón and Junco de la Vega before Federal District attorney general Bernardo Bátiz.
REFORMA's manager of legal affairs, Eugenio Herrera Terrazas, told CPJ that the suit is based on Article 350 of the Federal District's Penal Code. If convicted, Pavón and Junco de la Vega could be jailed for up to two years.
We find it outrageous that Robles should make a criminal matter of her objections to a factual report on a matter of obvious public interest. CPJ believes that no journalist should ever be jailed for his or her work. Freedom of expression is guaranteed to all Mexicans under Article 6 of the Constitution; in our view, Mexico's criminal defamation laws violate this basic right.
It is especially vital that defamation not be a criminal offense in cases involving government officials, who must be subject to scrutiny and criticism from the citizens they serve. The Inter-American Commission on Human Rights of the Organization of American States shares this view. In its Declaration of Principles on Freedom of Expression, the commission states that, "The protection of a person's reputation should only be guaranteed through civil sanctions in those cases in which the person offended is a public official, a public person or a private person who has voluntarily become involved in matters of public interest."
We urge Your Excellency to take all lawful measures within your power to ensure that the charges against Carolina Pavón and Alejandro Junco de la Vega are dropped, and that in future, no Mexican journalist has cause to fear criminal prosecution for doing his or her professional duty.
Sincerely,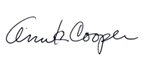 Ann K. Cooper
Executive Director