May 8, 2001
His Excellency Dr. Bashar al-Assad
President of the Syrian Arab Republic
c/o His Excellency Dr. Rustum Younes
Embassy of Syria
2215 Wyoming Avenue, NW
Washington, DC 20008
Your Excellency:
The Committee to Protect Journalists (CPJ) has welcomed news of the release of Syrian journalist and human rights activist Nizar Nayyouf, who was taken from prison to his parents' home on the night of May 6 after serving nine years of a 10-year sentence. This action is a very positive step, although it is long overdue, particularly since Nayyouf has suffered severe health problems in prison.
However, Nayyouf, who is now at his parents' home in Lattakia, has reported that he is continuing a hunger strike begun on April 24, because authorities are restricting his movements with house arrest, and denying him the right to travel abroad for medical treatment.
Nayyouf is a former free-lance journalist, a leading member of the independent Committees for the Defense of Democratic Freedoms and Human Rights in Syria (CDF), and editor of CDF's monthly publication Sawt al-Democratiyya. He was arrested in January 1992 and later convicted by the Supreme State Security Court on charges of belonging to an unauthorized organization and disseminating false information.
As a nonpartisan organization of journalists dedicated to defending press freedom worldwide, CPJ respectfully calls on you to use your good offices to ensure that the house arrest of Nizar Nayyouf is lifted, and that he is allowed to freely seek any necessary medical attention. During his imprisonment, Nayyouf reportedly suffered from a variety of severe health conditions, including cancer and partial paralysis in his lower extremities.
We thank you for your attention to this urgent matter and await your response.
Sincerely,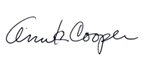 Ann K. Cooper
Executive Director