May 23, 2001
His Excellency Jiang Zemin
President, People's Republic of China
Beijing 100032
People's Republic of China
VIA FACSIMILE: 86-10-6512-5810
Your Excellency:
The Committee to Protect Journalists (CPJ) is deeply dismayed by the decision to bring subversion charges against four Beijing intellectuals who had used the Internet to publish articles and essays on politically controversial topics.
Yang Zili, a writer and Web developer, Xu Wei, a reporter for the newspaper Consumer Daily ("Xiaofei Ribao"), Zhang Honghai, a free-lance writer, and Jin Haike, a geologist, were charged with subversion on April 20, according to the Hong Kong-based Information Centre for Human Rights and Democracy. The four were active participants in the New Youth Study Group ("Xin Qingnian Xuehui"), an informal gathering of individuals who explored topics related to political and social reform and used the Internet to circulate relevant articles.
Yang and Xu were detained separately on March 13. Less is known about the circumstances under which Zhang and Jin were detained, but they were also taken into custody around mid-March, according to the Information Centre.
Yang, the most prominent member of the group, is well known in liberal academic circles for his Internet expertise, according to a recent report in The New York Times. His Web site, titled "Yang Zili's Garden of Ideas" ("Yangzi de Sixiang Jiayuan"), featured poems, essays and reports by various authors on subjects ranging from the particular shortcomings of rural elections to broad discussions of political theory. Authorities shut down the site following Yang's arrest, according to a well-informed source in the U.S. who did not wish to be identified but has set up a mirror site (www.bringmenews.com/China/freeyzl/mirror/) that remained accessible as of today.
When Xu was detained on March 13, authorities confiscated his computer, reporting equipment, and books, according to an account published online by his girlfriend, Wang Ying. Public security officials also ordered the Consumer Daily to fire Xu, according to Wang's account. The newspaper has refused to discuss Xu's case with reporters, according to The Associated Press.
As a nonpartisan organization of journalists dedicated to the defense of press freedom around the world, CPJ is deeply disturbed that the Chinese government continues to wield subversion charges against people who publish politically controversial views.
Once again, we respectfully remind Your Excellency that free and open discussions on social and political issues should not only be tolerated, but also actively encouraged by any government that wishes to undertake peaceful reform.
In addition, CPJ respectfully reminds you that China has signed the International Covenant on Civil and Political Rights, under which your government is obliged to ensure that citizens are free to seek, receive, and impart information and ideas of all kinds, without interference.
We call for the immediate and unconditional release of Yang Zili, Xu Wei, Zhang Honghai, and Jin Haike.
Thank you for your attention to this urgent matter. We await your response.
Sincerely,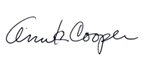 Ann K. Cooper
Executive Director