April 16, 2001
Her Excellency Chandrika Bandaranaike Kumaratunga
President, Democratic Socialist Republic of Sri Lanka
Presidential Secretariat
Colombo-1, Sri Lanka
Via Facsimile: 011-94-1-333-703
Your Excellency:
The Committee to Protect Journalists (CPJ) is deeply concerned about the security of A.S.M. Fasmi, a reporter for the Tamil-language newspaper Thinakkural. Fasmi, who is based on the northern island of Mannar, says he has been detained, interrogated, and threatened repeatedly with death since he reported on the alleged rape of two Tamil women detained by local security forces last month.

On the morning of March 21, the day Fasmi's report on the rape charges appeared in Thinakkural, intelligence officers from the 21-5 army brigade in Mannar summoned the journalist for interrogation, according to his own account. Fasmi says the officers accused him of plotting to bribe members of the armed forces and thereby tarnish their image. An army officer told him he was under arrest, and transferred him to the crime branch of the Mannar police.
Fasmi was released at around 4 p.m., after signing a sworn statement. Since then, the journalist has reported receiving numerous phone calls threatening his life, and believes he is in serious danger.
Physical attacks against journalists are seldom prosecuted in Sri Lanka, heightening the risks for those who report on sensitive subjects. Authorities have not, for instance, vigorously pursued the assassins of Mylvaganam Nimalarajan, a Jaffna-based Tamil journalist who was killed on October 19.
Tamil journalists are especially vulnerable to attacks, often provoked by allegations linking them to the rebel Liberation Tigers of Tamil Eelam.
As an independent organization of journalists dedicated to the defense of our colleagues around the world, CPJ respectfully asks Your Excellency to guarantee that Fasmi is not harmed in any way. We also ask you to ensure that Sri Lankan security forces do not use their considerable emergency powers to harass or detain Fasmi in the future.
Sincerely,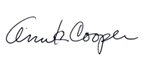 Ann K. Cooper
Executive Director