April 5, 2001
Her Excellency Chandrika Bandaranaike Kumaratunga
President, Democratic Socialist Republic of Sri Lanka
Presidential Secretariat
Colombo-1, Sri Lanka

Via Facsimile: 011-94-1-333-703
Your Excellency:
The Committee to Protect Journalists (CPJ) requests information about the status of the investigation into the murder of Mylvaganam Nimalarajan, a Jaffna-based journalist who was killed in October 2000. Nimalarajan covered the civil war for various news organizations, including the BBC's Tamil and Sinhala-language services, the Tamil-language daily Virakesari, and the Sinhala-language weekly Ravaya.
Nimalarajan was murdered at his home in Jaffna during the night of October 19, 2000. The house is situated in a high-security zone in Jaffna town, just 20 yards from a military checkpoint, according to the BBC. Three other checkpoints are located nearby, and curfew was in effect. Nevertheless, assassins carrying grenades, knives, and guns managed to reach Nimalarajan's home, where they shot the journalist at least five times, attacked his family members, and detonated a grenade before fleeing the premises.
Nimalarajan had received several death threats in the weeks before he was killed. CPJ sources said the attack may have come in reprisal for his reporting on vote-rigging and intimidation in Jaffna during the recent parliamentary elections.
As a nonpartisan organization of journalists dedicated to the defense of press freedom around the world, CPJ is deeply disturbed by the apparent lack of progress in the investigation into the assassination of an esteemed colleague.
CPJ respectfully requests a full report as to the status of this investigation. We would like to know whether soldiers stationed at the checkpoints around Nimalarajan's home have been questioned about what they may have seen or heard on the night of the murder, whether there are any suspects, and what possible motives are being considered.
We thank you for your attention to this matter, and look forward to your response.
Sincerely,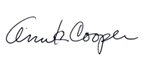 Ann K. Cooper
Executive Director