April 23, 2001
His Excellency Thaksin Shinawatra
Prime Minister
Government House
Bangkok, Thailand
VIA FACSIMILE: 66-2-282-8587
Your Excellency:
The Committee to Protect Journalists (CPJ) is deeply disturbed by the recent murder of Withayut Sangsopit, a radio journalist and commentator who was gunned down on April 10 in the southern city of Surat Thani.
While we are pleased that arrests have been made in the case, we trust Your Excellency will urge local prosecutors to pursue charges vigorously against the arrested men.
According to police, Withayut was approached by several gunmen and shot five times as he was about to enter his radio studio to begin his popular morning program, "Catch Up With the World." Police believe Withayut, 56, became a target for murder as a result of his reporting on irregularities involving a 50 million baht (US$1.1 million) real estate deal for a municipal garbage dump. The reports began in 1999 and eventually led the Interior Ministry to investigate the deal and order a portion of the money returned to the government.
Police have arrested two men in connection with the shooting. One of them, Kosol Ohthong, is a municipal councilor in Surat Thani and was implicated in the garbage dump scandal. He is accused of ordering the killing.
A well-known radio commentator in southern Thailand, Withayut was for many years a correspondent for the Bangkok-based, Thai-language Daily News before starting his radio program. Police say that the journalist had received numerous death threats and was under police protection prior to the murder. However, Withayut's protection was lifted shortly before the killing, according to several Thai newspapers.
As an organization of journalists dedicated to promoting press freedom around the world, CPJ has publicly praised the strength of the Thai media. But we remain concerned about the vulnerability of provincial reporters, especially those who pursue local corruption stories.
Last April, for example, newspaper editor Amnat Jongyotying was shot and seriously wounded in the northern city of Chiang Mai. Even though several suspects were arrested and charged with attempted murder, the case has yet to progress quickly through the courts. Meanwhile, Amnat continues to receive threats.
CPJ believes that a strong and unequivocal message must be sent that the state will not tolerate attacks against the press. We urge your government to do everything in its power to see that those who murdered Withayut face charges promptly in a court of law.
We thank you for your attention to this urgent matter and await your response.
Sincerely,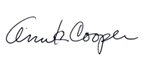 Ann K. Cooper
Executive Director