March 29, 2001
His Excellency Gen. Pervez Musharraf
Chief Executive, Islamic Republic of Pakistan
General Headquarters, Pakistan Army
Rawalpindi, Pakistan
Via Facsimile: 92-51-922-4206
Your Excellency:
The Committee to Protect Journalists (CPJ) is greatly alarmed by the brutal abduction and beating of Shakil Shaikh, chief reporter for the national English-language daily The News.
Around midday on March 28, five unidentified men in a jeep forced Shaikh's car to a stop on the Kashmir Highway, less than a mile from the main commercial center of Islamabad. The men forced Shaikh into their jeep and drove him to a deserted area on the outskirts of the city.
Shaikh, blindfolded and with his hands bound by rope, was then beaten by his captors for more than three hours. The assailants also kicked Shaikh, stomped on his body, and struck him on the head with the butt of an AK-47.
"You write too much. Now you will not write anymore," Shaikh's assailants said repeatedly as they beat him. They also threatened to harm his parents, wife, and children.
After several hours, the men abandoned Shaikh and drove off. He eventually managed to untie himself and found that his car had been left for him nearby. Shaikh drove back to his home in Islamabad, but was then taken by ambulance to the Pakistan Institute of Medical Sciences, where he was admitted.
Colleagues who saw him that evening said that, in addition to his physical injuries, he suffered from severe emotional trauma.
Sources at The News said the precise motive for the attack remained unclear, as Shaikh reports on a number of political and military issues. The journalist told colleagues that he was not able to identify his captors.
As an independent organization of journalists dedicated to the defense of press freedom around the world, CPJ condemns this brutal attack. Authorities must make every effort to apprehend and prosecute the assailants, who clearly indicated that their purpose was to silence Shaikh.
In the absence of constitutional protections and democratic safeguards, Pakistan's journalists are already extremely vulnerable. We respectfully urge Your Excellency to demonstrate publicly that your administration will not allow journalists to be attacked with impunity by ensuring that the men who brutalized Shakil Shaikh are brought to justice.
Sincerely,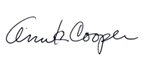 Ann K. Cooper
Executive Director