March 29, 2001
President Blaise Compaoré
Ouagadougou State House
Burkina Faso
VIA FACSIMILE: 226-30-87-92
Your Excellency:
The Committee to Protect Journalists (CPJ) remains deeply concerned that justice is not being served in the murder case of Norbert Zongo, late editor of the weekly L'Indépendant in the capital, Ouagadougou.
Your government has declared tomorrow an official Day of Forgiveness for all citizens to reflect on Burkina Faso's painful recent history. While this is a laudable undertaking, it will inevitably fail if suspected human rights abuses by your administration, such as the grisly murder of Zongo, are not fully investigated and their perpetrators brought to justice.
The bullet-ridden bodies of Zongo and three other men were found in Zongo's burned-out vehicle on December 13, 1998, some 50 miles outside Ouagadougou. Before his death, Zongo had been aggressively investigating allegations that your brother and chief advisor, François Compaoré, took part in the January 1998 torture and killing of his chauffeur, David Ouedraogo.
In early February, a Ouagadougou court indicted Marcel Kafando, a former commander of the Presidential Guard Regiment (RSP), for murder in the Zongo case. Kafando, who is already serving a twenty-year sentence for Ouedraogo's murder, is the first person to be formally accused of killing Norbert Zongo and his companions.
The Zongo case crystallizes the concerns of many in Burkina Faso and the international community about press freedom and the rule of law under Your Excellency's government. CPJ has compiled overwhelming evidence to suggest that Norbert Zongo was murdered simply for doing his duty as a journalist. And an independent, state-sanctioned commission concluded that Marcel Kafando did not act alone.
The murder investigation was also marred by several gross irregularities. In January 1999, for example, a judge who had charged François Compaoré with murder was summarily removed from the case, which was then transferred to a military tribunal. In May and September 1999, members of the Paris-based press freedom advocacy group Reporters Sans Frontières were expelled from Burkina Faso when they tried to discuss the Zongo case with local journalists, human rights activists, and government officials.
Authorities have also harassed local media for reporting on the Zongo affair. On April 14, 2000, for example, the Supreme Council on Information (CSI) accused the private radio station Horizon FM of violating Burkina Faso's 1993 Information Code by broadcasting "false and alarmist" information. The ruling came just two days after Horizon FM aired a communiqué from Le Collectif, a coalition of fifty-five opposition parties and human rights groups, calling for "a major rally" in downtown Ouagadougou to protest slow progress in the Zongo investigation.
One week after the closure of Horizon FM, unidentified individuals stole official documents from the Ouagadougou Palace of Justice. According to Attorney General Abdoulaye Barry, the stolen documents included sensitive files relating to the Zongo case. The thieves were never found because the crime was never investigated, sources in Ouagadougou told CPJ.
While CPJ welcomes the idea of a National Day of Forgiveness, we trust Your Excellency will agree that forgiveness should not substitute for accountability. We urge you to ensure that judicial authorities pursue the Zongo investigation vigorously, and bring the guilty parties to justice. As an organization of journalists promoting press freedom around the globe, we are fully committed to monitoring the situation in Burkina Faso until justice has been served.
We await your comments on this extremely important matter.
Sincerely,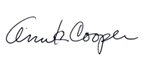 Ann K. Cooper
Executive Director