March 1, 2001
His Majesty King Muhammad VI
The Royal Palace Rabat
The Kingdom of Morocco
BY FASCIMILE: 011-212- 37 76 85 15
Your Majesty:
The Committee to Protect Journalists (CPJ) is deeply alarmed by the prison sentences and harsh financial penalties handed down on March 1 against two journalists at the weekly Le Journal Hebdomadaire.
Abou Bakr Jamai, publications director of Le Journal Hebdomadaire and Ali Ammar, the newspaper's general director, were convicted of defaming Foreign Minister Muhammed Ben Aissa and sentenced to jail terms of three and two months, respectively. Both men were also ordered to pay fines and damages totaling 2,020,000 Dirhams (about US$200,000). The charges stemmed from articles published last year in Le Journal Hebdomadaire's now-defunct weekly predecessor, Le Journal. These had alleged that Ben Aissa profited from the purchase of an official residence during his tenure as Morocco's ambassador to the United States in the late 1990s.
Journalists should never be imprisoned or face criminal prosecution because of material they publish. Jamai and Ammar have also complained that, on procedural grounds, they were prevented from presenting a defense. Additionally, while their planned appeal will temporarily keep them out of jail, Jamai informs us that he and Ammar must pay the financial penalties within 15 days, which could bankrupt Le Journal Hebdomadaire and its parent company, Media Trust.
In the last year, Moroccan authorities have increased their harassment of critical and independent media. In December, the government shut down Le Journal, its sister Arabic weekly Al-Sahiffa, and the independent weekly Demain after each had published or commented on allegations that members of Morocco's current ruling party had plotted in 1972 against the late King Hassan II. In April last year, authorities banned specific editions of Le Journal and Al-Sahiffa after Le Journal published an interview with the Muhammad Abdelaziz, the leader of the Polisario Front, a rebel movement that has been fighting for independence for the Western Sahara since the 1970s. We note that Ben Aissa's lawsuit against Jamai and Ammar was initiated just two days after the April banning of Le Journal and Al-Sahiffa. CPJ fears that their criminal prosecutions and the subsequent convictions come in retaliation for their legitimate work as journalists.
As a nonpartisan organization of journalists dedicated to defending press freedom worldwide, CPJ urges Your Majesty to ensure that the convictions against Jamai and Ammar are overturned and that harsh criminal laws are no longer used to prosecute journalists in Morocco.
Thank you for your attention to this most important matter and look forward to a reply at your earliest convenience.
Sincerely,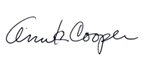 Ann K. Cooper
Executive Director