February 26, 2001
His Excellency Prime Minister Meles Zenawi
Office of the Prime Minister
P.O. Box 1031
Addis Ababa, Ethiopia
FAX: 251-155-2020
Your Excellency:
The Committee to Protect Journalists (CPJ) is appalled at the deplorable treatment of independent journalists and news outlets in Ethiopia, Africa's foremost jailer of journalists in recent years. We are particularly concerned about the recent arrest and detention of Befekadu Moreda, editor of the private Amharic-language weekly Tomar.
According to CPJ's sources in Addis Ababa, police arrested Moreda in his office on the afternoon of February 13, acting on a warrant issued by a district court in the town of Wereda. They then drove him to an Addis Ababa police station, where he was detained for four days. The arrest apparently came in response to a January 31 article in Tomar about the secessionist claims of the Bert people in the Benishangul region. Local sources reported that the governor of Benishangul phoned Moreda after the article appeared and asked him to reveal his sources, which the journalist refused to do.
On February 16, Moreda launched a hunger strike to protest his detention. On the morning of February 17, the journalist was driven to Benishangul, an arduous journey of nearly 500 miles (800 kilometers), for questioning in connection with his alleged violations of the Press Law.
CPJ is disturbed at the conditions of Moreda's detention. In addition to being arrested simply for reporting on an issue of legitimate public concern (a right guaranteed under Article 29 of the Ethiopian Constitution), Moreda remains a prisoner in Benishangul, nearly 500 miles (800 kilometers) from his home, making it virtually impossible for his family, friends, and lawyer to visit him in jail.
Moreda's arrest is only the most recent violation of press freedom in a country where journalists face concerted government hostility if they report on sensitive issues such as the activities of secessionist groups. Tewodros Kassa, editor of the private Amharic weekly Ethiop, was sentenced last June to a year in prison and a fine of 15,000 birr (US$1850) for "disseminating false information that could incite people to political violence" for reporting on issues related to the Oromo Liberation Front (OLF). While serving his sentence, Kassa was called to court to face a charge of defamation, again related to his reporting on OLF matters. Upon completion of his current prison term, Kassa will have to fight this second charge.
Bizunesh Debebe, editor of the private Amharic weekly Zegabi, was sentenced last July to six months in prison for publishing an article about the OLF that authorities claimed could incite people to criminal activity. Debebe has been in and out of prison for the past two years on charges related to her journalism. She now has been accused of publishing Zegabi under an expired press license in 1999, a charge for which she was recently released from prison on bail. Her trial is scheduled for March 2001.
We respectfully remind Your Excellency that four Ethiopian journalists have been in jail since October 1997 for reporting on domestic separatist movements, a matter of legitimate public concern. They are Tamrat Gemeda, editor of the Amharic-language weekly Seife Nebelbal, and Tesfaye Deressa, Garuma Bekele, and Solomon Nemera of the Oromo-language weekly Urji. All four served out their initial sentences, but have remained in custody after additional charges were filed against them. The latter three are now accused of "belonging to a terrorist movement," a non-bailable offence.
Meanwhile, more than 20 other journalists are free on bail and awaiting trial for various alleged violations of the Press Proclamation. CPJ sources in the region say that four others fled into exile in the course of last year, bringing the tally of self-exiled Ethiopian journalists to at least two dozen. Your Excellency has directly contributed to this official onslaught against independent journalism in Ethiopia by stating publicly that press freedom fosters ethnic hatred.
Ethiopian journalists also face tremendous bureaucratic obstacles to gathering government-held information and obtaining publishing licenses. Your Excellency's government actively restricts the flow of information by denying the private press access to briefings and conferences. And radio broadcasting, the best means of informing a largely illiterate population, is a monopoly of the state.
As an organization of journalists dedicated to the defense of press freedom around the world, CPJ urges you to allow independent journalists in Ethiopia to work without further government harassment. We also urge you to ensure that all outstanding charges against journalists and news outlets are dropped in accordance with Article 19 of the Universal Declaration of Human Rights, which states that everyone, including journalists, has the right to seek, receive, and impart information without fear of reprisals.
Finally, we urge you to immediately and unconditionally release the illegally detained journalists Befekadu Moreda, Tewodros Kassa, Tesfaye Deressa, Garuma Bekele, Solomon Nemera, and Tamrat Gemeda.
Sincerely,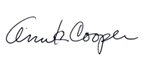 Ann K. Cooper
Executive Director