February 23, 2001
His Highness Sheikh Jaber al-Ahmed al-Sabah
Emir of the State of Kuwait
Al-Diwan al-Amiri
Al-Safat
Kuwait City, Kuwait
Your Highness:
The Committee to Protect Journalists (CPJ) is writing to reiterate its concern about the plight of two journalists currently serving life sentences in Kuwait for their alleged collaboration with Iraq during its occupation of Kuwait 10 years ago.
Fawwaz Muhammad al-Awadi Bessisso and Ibtisam Berto Sulaiman al-Dakhil are the last remaining journalists in jail in Kuwait. A martial law tribunal convicted them of collaboration in June 1991, based on their work with the Iraqi occupation newspaper Al-Nida.
Their trial, which began on May 19, 1991, failed to comply with international standards of justice. The defendants said that they were tortured during their interrogations. And prosecutors failed to rebut their defense that they had been coerced into working for Al-Nida.
On June 16, 1991, the journalists were sentenced to death. Ten days later, following international protests, all martial-law death sentences were commuted to life terms.
CPJ has welcomed the release of some 15 former employees of Al-Nida who have been freed since 1996, most on the occasion of Your Highness' annual prisoner amnesty in February. Yet both Bessisso and al-Dakhil remain in jail.
We believe that the decade anniversary of the Gulf War and the liberation of Kuwait are an opportunity for Kuwait to close this unfortunate chapter and free both journalists. We recall that during an April 2, 1999, meeting between CPJ representatives and Kuwaiti ambassador Dr. Muhammad al-Sabah in Washington DC, Dr. al-Sabah remarked that he was "hopeful that we will be in a position to say that there will be no one in jail from the Iraqi occupation in the near future" -­a reference to CPJ's appeal for the release of Bessisso and al-Dakhil.
It is in this spirit that CPJ, a non-governmental organization of journalists devoted to upholding press freedom worldwide, calls on Your Highness to amnesty Fawwaz Muhammad al-Awadi Bessisso and Ibtisam Berto Sulaiman al-Dakhil.
I thank you for your attention to this most important matter and look forward to a reply at your earliest convenience.
Sincerely,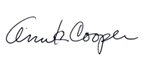 Ann K. Cooper
Executive Director