February 15, 2001
President Laurent Gbagbo
La Primature
Abidjan, Côte d'Ivoire
VIA FAX: (225) 20 32 90 77
Your Excellency:
The Committee to Protect Journalists (CPJ) condemns the continued harassment of independent journalists in your country under the pretext of investigating the failed coup attempt of January 8, 2001.
Most recently, on February 10, as many as thirty armed men and three uniformed police officers broke into the printing press where the independent Abidjan daily Le Jour is produced. The intruders forced a security guard to lie prone while they searched the premises for "arms and mercenaries." A police helicopter hovered over the factory while the search was being performed. The men all claimed to be law enforcement officers, but did not have a search warrant. They claimed to be acting on an anonymous phone tip, Agence France-Presse (AFP) reported.
After their 30-minute search failed to turn up anything suspicious, the intruders accused Le Jour administrative director Biamari Coulibaly, who was not present at the time, of recruiting mercenaries and purchasing arms in preparation for a coup. According to the paper's editor in chief, Abdoulaye Sangare, the men threatened to kill Coulibaly when they found him. They also claimed that pictures of him had been circulated to police stations across the country.
CPJ is gravely disturbed by the persecution of Coulibaly, which follows the illegal January 17 detention of Muhamed Junior Ouattara, a reporter with AFP's Abidjan bureau. Also without a warrant, plainclothes police officers arrested Ouattara outside his office in downtown Abidjan. Police accused the award-winning Ivorian reporter of involvement in the failed January 8 coup attempt, which resulted in the deaths of several people, including two pro-government soldiers and a dozen rebels.
Ouattara was held inside the headquarters of the police Counter-Espionage Unit (DST), where he was repeatedly interrogated about phone calls he had received from rebel leaders on the night of the coup attempt. On January 18, Ouattara's lawyer was prevented from entering the DST building, in violation of Côte d'Ivoire's Criminal Procedure Code.
Sources in Abidjan told CPJ that the rebels had called Ouattara's news agency to air their grievances and later called Ouattara at his home to elaborate on their motives. They apparently expected the journalist to publish their views in an article (AFP covered the failed coup attempt extensively). Ouattara was released on January 22. He was never charged with a crime, and police never apologized for this reckless violation of his civil and professional rights.
On January 15, also under the pretext of investigating the January 8 coup attempt, the Army Intelligence Division summoned five journalists from the private daily Patriote for interrogation over news articles that could allegedly have "incited people to rebellion." All five journalists had previously been summoned on January 11, but only editor in chief Sindou Meite responded to the summons. On January 13, several Abidjan papers reported that "unidentified persons" ransacked Meite's home. Meanwhile the state prosecutor is considering whether to file charges against the five journalists for alleged crimes against state security.
Your Excellency has repeatedly claimed that "no journalist [would] be imprisoned" by your administration. The incidents of the past few weeks belie this promise, however. And given your government's apparent hostility toward northern Ivorians, whom you have accused of trying to "destabilize" the country, it is highly suspicious that all journalists known to have been arrested in connection with the failed coup attempt are northerners, according to our local sources.
CPJ strongly believes that no journalist should face arrest, detention, or harassment in response to his or her published work. We respectfully remind your Excellency that Côte d'Ivoire has ratified the African Charter of Human and Peoples Rights and the Universal Declaration of Human Rights, Article 19 of which clearly stresses the inviolability of press freedom.
We urge Your Excellency's government to refrain from interfering with the work of journalists. We also urge you to apologize publicly to Le Jour, AFP, and Muhamed Junior Ouattara, and to order all security officials to cease harrassing the five journalists from Le Patriote.
Sincerely,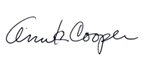 Ann K. Cooper
Executive Director