January 8, 2001
His Excellency Vladimir Putin
President of the Russian Federation
The Kremlin
Moscow, Russia
VIA FAX: 011-7-095-206-5173/206-6277
Your Excellency:
The Committee to Protect Journalists (CPJ) wishes to inform you that after a thorough investigation into the murder of Igor Domnikov, a reporter for the independent, twice-weekly newspaper Novaya Gazeta, we have concluded that Domnikov was targeted by assassins who sought to intimidate his paper.

As a result, we have placed Domnikov on our annual list of journalists killed in the line of duty. We are gravely disturbed by the lack of progress in the investigation and by the apparent reluctance of police to bring the perpetrators to justice.
Novaya Gazeta specializes in investigative journalism, including high-profile corruption cases involving government officials. We are concerned about several other recent attacks on Novaya Gazeta journalists, including repeated death threats against reporter Oleg Sultanov that police have also failed to investigate. In December, meanwhile, reporter Oleg Lurye was brutally beaten outside his home.
Domnikov, 42, a reporter and special-projects editor at Novaya Gazeta, died two months after being attacked in the entryway of his apartment building in southeastern Moscow. On the evening of May 12, an unidentified assailant struck him repeatedly on the head with a heavy object, presumably a hammer, and left him lying unconscious in a pool of blood, where he was later found by a neighbor. Domnikov was taken to a hospital with injuries to the skull and brain. On July 16, after surgery and two months in a coma, the journalist died in the Burdenko Neurosurgery Institute in central Moscow.
Initially, both the police and Domnikov's colleagues believed that the assailant had mistaken Domnikov, who covered social and cultural issues, for his colleague Oleg Sultanov, who lives in the same building. In January, 2000, Sultanov claimed to have received threats from Federal Security Service agents who were angered by his articles on corruption in the Russian oil industry. Sultanov has reported that the company's security services worked closely with the FSB, the state security agency that replaced the KGB.
At first, the Interior Ministry actively investigated Domnikov's murder, promising to conclude the investigation by the end of the summer if Novaya Gazeta agreed not to disclose any details of the case to the public. In early fall, however, authorities downgraded the case's high-priority status and "archived" it as allowed by law for cases unresolved within a three-month deadline.
Domnikov's colleagues were not informed that the investigation had been downgraded. As they explained to CPJ, "archiving" does not mean outright closure of the investigation. The case may be reopened if new information emerges, but that seems unlikely at this time.
In September 2000, meanwhile, Oleg Sultanov filed an official complaint with the Prosecutor General's office alleging that he was being harassed and threatened by employees of LUKOIL, Russia's largest oil company. Sultanov has published numerous stories on corruption at the company, which is closely linked to the Russian government.
In his complaint, Sultanov alleged that his phone was tapped, that he was constantly followed, and that he continued to receive death threats. Sultanov also noted that he had received an anonymous letter from sympathetic security personnel at LUKOIL, who claimed that the attack on Domnikov was intended to intimidate the entire staff of Novaya Gazeta, particularly Sultanov.
To date, the Prosecutor General's office has not taken any action on Sultanov's complaint, despite its legal obligation to respond to such requests within ten days. Meanwhile, Novaya Gazeta has been forced to provide Sultanov with bodyguards.
Last month another investigative reporter from Novaya Gazeta was assaulted. At around 3 a.m. on December 17, Oleg Lurye was returning home with his wife when four men attacked him. They locked the journalist's wife in the garage where she was parking their car and severely beat Lurye outside his home. Thinking they were muggers, Lurye offered them his watch, jewelry, mobile phone, and car keys, but they took nothing and kept hitting him. The beating continued until Lurye passed out. The attackers only fled after Lurye's wife broke through the garage door with the car. Lurye was taken to the hospital, where he was admitted with severe skull and body injuries and deep cuts to his face. He was released after receiving emergency treatment and is currently recovering at home on sick leave.
Lurye and his editors are convinced that the attack was prompted by Lurye's investigative reporting, specifically his recent articles about the corruption of high-ranking government officials. On the evening of the attack, the journalist had appeared on the independent television station NTV, where he discussed his ongoing investigative work. Immediately after this appearance, he noticed that he was being followed. And twelve hours after the attack on Lurye, his editor Georgy Rozhnov received an anonymous phone call from a man who said that Rozhnov would also be beaten unless the newspaper stopped investigating corruption in the government.
The police have opened an investigation into the attack on Lurye and claim they have developed some significant leads, according to the journalist. As yet, no arrests have been made.
As a nonpartisan organization of journalists devoted to defending press freedom around the world, CPJ calls on Your Excellency to ensure that Russian authorities fully investigate the murder of Domnikov, the attack on Lurye, and the threats against Sultanov and Rozhnov, so that those responsible may be identified and prosecuted to the full extent of the law. It is the responsibility of the press to investigate the powerful, and to hold governments accountable to the people whom they serve. We believe that the government's apparent reluctance to investigate attacks on journalists in Russia, including the three reporters for Novaya Gazeta, could lead unscrupulous individuals to believe they can intimidate the press with impunity.
Thank you for your attention to these urgent matters. We await your reply.

Sincerely yours,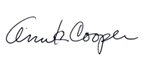 Ann K. Cooper
Executive Director