February 22, 2001
The Honorable K.K. Kamalasabeyson
Attorney General, Democratic Socialist Republic of Sri Lanka
Colombo, Sri Lanka
Via facsimile: 94-1-436-421
Dear Mr. Kamalasabeyson:
The Committee to Protect Journalists (CPJ) is greatly concerned by the lack of progress in the case involving Iqbal Athas, defense columnist for The Sunday Times, and his alleged harassment by two Air Force officers, who have been indicted for criminal intimidation of Mr. Athas, criminal trespass and unlawful entry into the journalist's home on February 12, 1998.

CPJ is disturbed by the numerous delays that have marred the legal proceedings in this case. The case was first taken up by the High Court on April 22, 1999, and scheduled for July 16, 1999, then postponed until November 1999. It was then delayed successively in January, May, September, and December 2000. Hearings scheduled for December 4, 2000, were postponed until February 16, 2001. On February 16, the High Court postponed the case until April 30, in response to a request made by a lawyer for one of the defendants who sought more time to prepare for the case. The process of justice has dragged on for more than three years since Mr. Athas and his family were attacked.
According to Mr. Athas, at approximately 9 p.m. on February 12, 1998, five armed men entered his home and threatened him and his daughter, then 7 years old, at gunpoint. While Mr. Athas was struggling with the intruders, one of the five abruptly called off the operation, apparently out of concern that they would be caught. Neighbors later said that the area around the journalist's home was surrounded by a force of at least 20 armed men on the night of the assault.
Mr. Athas believes that the attack came in retaliation for a series of exposés he wrote for The Sunday Times about corruption in the military and irregularities in the Air Force's weapons procurement practices.
Two Sri Lankan Air Force officers, squadron leaders H.M. Rukman Herath and D.S. Prasanna Kannangara, were identified by Mr. Athas and his wife as being among the five intruders. Both men were indicted on criminal charges, but are currently out on bail.
Since the attack, the administration has, to its credit, provided security for Mr. Athas and his family. The media ministry has also regularly highlighted its efforts in this case as an example of the administration's commitment to protecting media freedom. Yet, this claim rings hollow as long as justice is postponed indefinitely.
As an organization of journalists dedicated to the defense of our colleagues around the world, CPJ respectfully asks that you use your authority as the attorney general to ensure that Mr. Athas's case is prosecuted promptly. This case has already been postponed seven times–none of these at the request of Mr. Athas or his legal counsel. Subsequent delays will not only mar the reputation of Sri Lanka's judicial system, but will further prejudice the government's claims to honor press freedom.
We thank you for your attention to this matter, and look forward to your response.
Sincerely,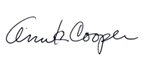 Ann K. Cooper
Executive Director