Secretary-General Kofi Annan
United Nations
New York, NY 10017
BY FAX: (212) 963 4879
Dear Mr. Secretary-General,
On the occasion of the United Nations Security Council's special focus on Africa this month, the Committee to Protect Journalists (CPJ) would like to alert you to its concerns over press freedom in Africa, particularly in the three countries for which open briefings will be held—namely the Democratic Republic of Congo (DRC), Angola and Burundi.
CPJ is aware of the importance you attach to freedom of speech, having described it in the past as "the essential vehicle for that exchange of ideas between nations and cultures that is a condition for true understanding and lasting cooperation." And the assurance you gave, in December 1999, that "if Africans think the world has forgotten them, they should take heart," gives us confidence that you will share our concerns over the plight of African journalists.
Conflict, in all regions of Africa, continues to be the single biggest threat to journalists and to press freedom itself. Both civil and cross-border wars are effectively used as an excuse by governments (and rebel forces) to harass, intimidate and censor the press—often in the name of "national security"—and in some cases to kill journalists with impunity. CPJ confirmed that in 1999 thirteen journalists were killed in Africa specifically because of their work—ten of them in Sierra Leone and three in Nigeria.
Democratic Republic of Congo (DRC)
Since the start of the current conflict in the DRC in August 1998, the government of President Laurent Desiré Kabila has cracked down on journalists and often blamed the independent press for military failures. "National security" has been the justification for the authorities to harass, intimidate and censor the press. Rival DRC rebel forces, which control about half of the country, have also been guilty of attacks on the press.

Numerous Congolese journalists have told CPJ that since President Kabila seized power in May 1997, press freedom has been even more abused than it was under the repressive regime of Mobutu Sese Seko. During the 31 months up to the end of 1999, CPJ documented more than 60 cases of journalists who were imprisoned, often without trial or sentence, and dozens more cases of harassment, threats, attacks and censorship.

Currently three journalists remain in prison in the DRC: Polycarpe Honsek-Hokwoy (editor of the weekly private newspaper La Solidarité), Djodjo Kazadi (director of the Kinshasa-based political weekly La Palme d'Or), and Freddy Loseke Lisumbu (editor of the Kinshasa-based newspaper, La Libre Afrique). The first two journalists were arrested in November 1999 after publishing critical articles about the Kabila government. Neither journalist has been formally charged, and at least one is being held at a military camp. The latter was arrested at his home on January 3 by a group of soldiers, following the publication of articles widely regarded as insulting to the Kabila government, and is being held without charge in solitary confinement at a military base.

In terms of press freedom, the government of President Kabila is undoubtedly one of the most repressive in francophone Africa. Yet President Kabila appears impervious to the criticisms of international organizations and has publicly insisted that there are "no human rights violations" in the country.

Angola
Over the past year, the government of President Eduardo dos Santos has been another of the continent's worst offenders against press freedom. When the country's long-running civil war resumed at the end of 1998, the government effectively imposed a media ban on reporting on the UNITA rebel movement and its leader, Jonas Savimbi. With a dramatic increase in the incidence of attacks on the press, many Angolan journalists live in a state of fear and self-censorship. This intimidation, combined with the widespread lack of access to the UNITA rebel movement, has resulted in some journalists either stopping work altogether or being obliged to toe the government's line.

Some Angolan journalists, however, have fearlessly defied the threats and intimidation, and are outspoken in their criticism of the Angolan government and the armed forces. As a result they are faced with concerted harassment campaigns to try to silence them (such as William Tonet, editor of the independent Folha 8 newspaper), or prolonged detention without charge (as in the case of freelance journalist Rafael Marques). Marques, who is also the Angola representative of the Open Society Initiative of Southern Africa, is currently facing criminal libel charges in the Supreme Court for an article he wrote in October 1999, in which he referred to President dos Santos as a "dictator."

Burundi
Ever since 1993, when Tutsi soldiers killed the democratically elected Hutu president, Melchior Ndadaye, successive regimes have used physical and bureaucratic coercion to stifle independent journalism in Burundi. That includes the current head of state Maj. Pierre Buyoya, who seized power in 1996.

Reporting on Burundi's civil war is particularly hazardous: many local reporters practice self-censorship to avoid violent retribution from one faction or another. Since 1993, five journalists have died in the line of duty: four Hutu reporters with the state-owned National Radio and Television, and one South African television producer.

In a September 9 radio broadcast, defense minister Col. Alfred Nkurunziza instructed his troops to target journalists covering the fighting in the province of Bujumbura Rurale, near the capital Bujumbura. Nkurunziza singled out Radio France Internationale for particular criticism, accusing the Paris-based network of slanting its coverage to favor local Hutu rebels.
These repressive actions by the governments of the DRC, Angola and Burundi constitute grave violations of journalists' rights to seek, receive, and impart information and ideas of all kinds, as guaranteed by Article 19 of the Universal Declaration of Human Rights, Article 19 of the International Covenant on Civil and Political Rights, and Article 9 of the African Charter of Human and People's Rights, to which all three of these countries are signatories.
CPJ, a non-partisan organization dedicated to the defense of press freedom around the world, urges you to publicly reiterate the commitment of the United Nations to promoting and protecting freedom of speech. As you said in October 1998, "We will have done our part to make possible a global civilization that is defined by . . . its insistence on fundamental, universal human rights – a civilization that is proud to protect Article 19."
In light of this assurance, we urge you to demand the immediate and unconditional release of the three journalists still detained in the DRC. Furthermore, we ask you to demand of the leaders of all three countries that "national security" never be used as an excuse to imprison, attack or harass journalists; to demand that journalists in the three countries be allowed to report freely on both sides to the conflict without fear of reprisal; to demand that the police, army, security forces, local authorities and government officials stop attacking and harassing journalists; and to demand that the respective governments revise repressive legislation that allows journalists to be imprisoned for so-called "press crimes" such as libel.
We are also writing to each member state of the Security Council, as well as to the leaders of the DRC, Angola and Burundi, with regard to these same issues.
We thank you for your attention to this important matter, and welcome your comments or questions.
Sincerely,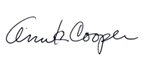 Ann Cooper
Executive Director
END